St Hugh's 2022 Telephone Campaign
28th March 2022 – 11 April 2022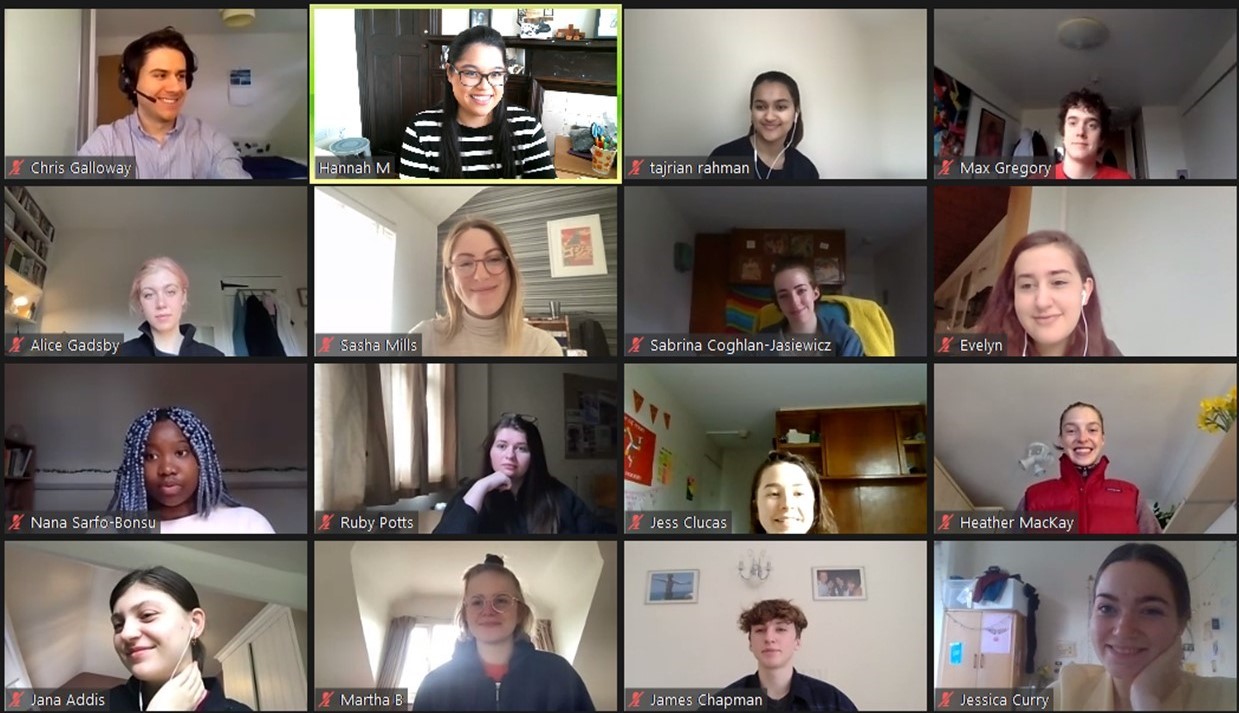 Our alumni are fundamental to the success of the College. We could not continue our proud history of providing world-class teaching and advancing cutting-edge research without the support and dedication of alumni like you. With that in mind, 13 of our students are set to contact 2,000 alumni by telephone between 29 March 2022 – 11 April 2022.
Our students are keen to share College news with you, to gather your feedback on our events and activities, as well as talk to you about your experiences since leaving St Hugh's. They will also be seeking your support for the College's Discretionary Fund.
We hope that you enjoy hearing from one of our current students, as much as they will enjoy speaking with you. If you would prefer not to receive a call on this occasion, please contact the Development Office by telephoning +44 (0)1865 613839 or by emailing development.office@st-hughs.ox.ac.uk.
2022 Student Callers
Maddie McBroom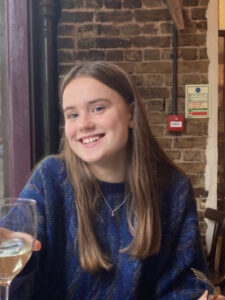 I am Maddie – a second year History and Politics student originally from North London. When I am not busy working, I play for Hugh's women's football team, cook for my friends, and enjoy going to the museums and galleries around Oxford.
Thomas Kynaston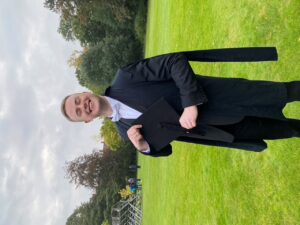 I am currently studying a MSc in Latin American Studies at St Hugh's, having started in October last year. I'm originally from Brighton and did my undergraduate degree at the University of Leeds, studying Spanish and Portuguese, which involved living and working in Granada and Lisbon. Aside from my studies, I'm a keen cricket spectator and player, and even discovered the weird world of Catalan cricket while living in Barcelona last year.
Laetitia Dewavrin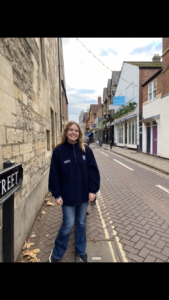 Hi, I'm Laetitia, a 4th year Biochemistry student. I'm currently doing my masters on RNA transport in Drosophila neurons in the Davis Lab. At St. Hugh's, I am part of the women's rowing team and the Environment and Sustainability Society.
Thomas Redpath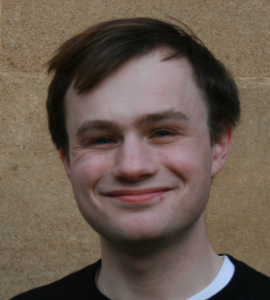 I'm Thomas, a third year undergraduate in Archaeology & Anthropology here at St Hugh's, working with Peter Mitchell and Bill Kelly. I'm also part of the Oxford Gilbert & Sullivan Society, and hail from Liverpool. I hope to participate in the JET programme next year, teaching English in Japan.
Annie Liddell
I am Annie Liddell, I'm from Wiltshire and I am a second year at St Hughs studying Human sciences- a degree covering biological and social sciences. I have a particular interest in human and environmental health which I bring to the College through my role as the JCR environmental rep. I enjoy running, mixed lacrosse and co-captain the women's football team, but I also am interested in music.
Patrick Hough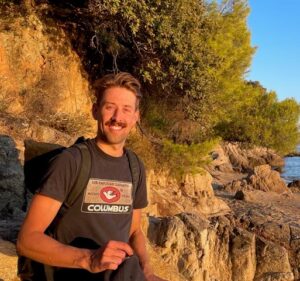 I'm in the final year of my PhD in mathematics. My research is in the area of cryptography; the use of mathematics to keep our digital communications secure. Yes, Alan Turing is one of my heroes! I grew up near Brighton on the south coast and spent most of my academic life in London. Outside of my research I train for triathlons, something that has kept me (reasonably) sane through life and spend quieter evenings digging through old disco records.
Taanya Khare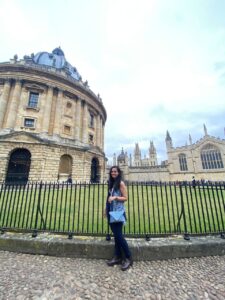 I am a current MBA student at St Hugh's. I am from India and am really passionate about gender and sustainability issues facing the modern world. Prior to my MBA, I did my undergrad in Statistics and then a postgrad in Economics. At Oxford and beyond my studies, I have been part of effective altruism society, do music gigs with my school band and write poetry in my free time.
James Chapman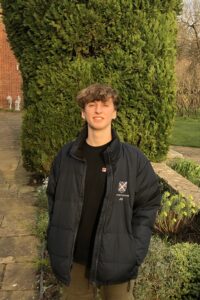 I am a second year Archaeology & Anthropology student from Wales. Outside of academics I play for St Hugh's football team and I am also co-president of the St Hugh's Surfing Society. During term time, I also play a few gigs around Oxford as part of a soul duo!
Niamh Langton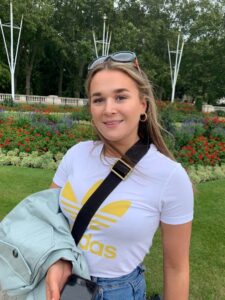 Hello! I'm Niamh, a second-year English student at Hugh's specialising in Medieval Literature. I love all things creative – I've written and edited for the Oxford Blue, am part of a creative writing group in college, and am currently marketing manager for a student production playing in Oxford next term. I'm also on the Hugh's rowing squad, quite useful considering I live in Wigan, so can always turn to the river to find my way home (eventually)!
Maja Janusz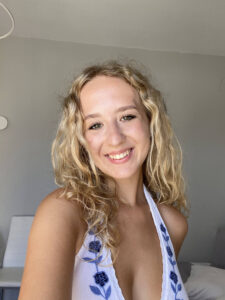 Hello, my name is Maja, I am Polish but have lived in England for most of my life and I am a second year law student at St Hugh's College. My aspiration is to pursue a career as a commercial/corporate solicitor – hopefully I will be able to secure a training contract at a London based law firm!
Zarah Yesufu
Hello! My name is Zarah, I'm a second year English literature and language student from London with Ghanaian and Nigerian heritage. My personal tutor is Peter D. McDonald, he taught me in first year for Prelims. Outside of my studies, I love getting involved with access events, ACS events, Oxford Drama Soc events (I am currently producing a play written by a fellow student for the first time which is so daunting and fun). I have also recently taken up baking and have been wanting to try to get into chess. I play the piano and, along with my friends who are musical as well, have sing along sessions when we want to relieve stress. I am a writer and have been trying to continue writing my novel alongside my degree!
Indigo Buckler
Indigo is a 3rd year student reading Biology with Dr Christopher Pull.
Libby Peet
Libby is a 2nd year student reading Law, with a focus on French Law, with Professor Mike MacNair.