An introduction from your Freshers' Rep, Spyros Spyromilios
Dear Freshers,

Firstly, congratulations on getting into Oxford and especially for getting into the most fun, inclusive and welcoming college, St. Hugh's. So sit back, relax, and enjoy this fantastic accomplishment!

So far, I can honestly say that Oxford is a fascinating environment to study, full of opportunities, but not without its challenges. I know first-hand how different Oxford may be from anything you've ever encountered before. Many of you will undoubtedly experience 'Imposter Syndrome' at some point during your stay here, but don't let that stop you from having a bit of fun! Remember that you, like every other Oxford student, deserve to be here. You belong here.

Who am I? My name is Spyros, this year's Freshers Representative. I am a second-year Historian, and I grew up and went to school in Athens, Greece. Besides that, I am a big fan of sports, music, and dancing.

As Freshers' Rep, it is my role to help you settle in at Hugh's, and hopefully, this welcome pack will be the first step toward achieving that goal. The talented editors of the guide have crafted a great introduction to college and university life, which should hopefully make more sense once you arrive in Oxford (it may be worth giving the guide a re-read in freshers' week). Your college parent letters will also introduce you to your new family, who I'm sure are just as excited to hear from you as I am.

The second aspect of my job is to organise your Freshers' Week, which offers a unique yet delightful start to university. You will have moved away from home, perhaps for the first time, and may not know anyone at the college or even at the university. This is nothing to be concerned about; the St Hugh's community is very welcoming and eager to meet all of the newcomers. Aside from meeting fellow Hughsies (Students at St Hugh's), there will be a range of freshers' events including fairs, game nights, music events, workshops, and sports tasters. Sorry, I can't disclose any more spoilers at this moment (but keep a watch on the FB Group for a timeline)!

Of course, you may have some anticipatory excitement on the way to Oxford, but the moment you arrive, you will immediately feel at home. In the excitement of freshers' week and your first term (Michaelmas) at Hugh's, you will have the ability to meet many great people, from college and further afield. As a result, you will begin on an exciting adventure that won't be without its difficulties but will also provide a plethora of great experiences and memories that you will treasure for the rest of your life.

If you have any questions that haven't been answered by the Freshers' Pack, just email (spyridon.spyromilios@st-hughs.ox.ac.uk ) or message (Spyros Spyromilios on Facebook or Instagram) me or anyone from the fresher's committee. We are all so excited for you to come to the best college in Oxford and for us to get to know each and every one of you.

See you soon!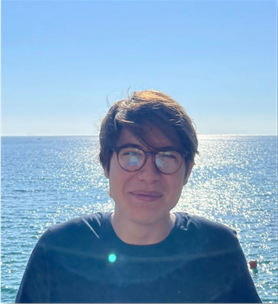 The JCR have put together a Freshers' Guide 2022 to provide an introduction to University student life; there is also an International Freshers' Guide 2022 for those arriving from abroad.
If you'd like to order your sub fusc through the JCR, please complete the St Hugh's Sub Fusc Form 2022 and send it in an email to your Freshers' rep, Spyros. Details for payment are given in the form. Freshers' Merchandise is also available to be ordered via this form.
Please do check back for the St Hugh's Freshers 2022 Facebook group. Look out for updates, and check your emails regularly.