Multi-Faith Prayer and Quiet Room
St Hugh's has a dedicated Multi-faith Prayer and Quiet Room for College members of any religious viewpoint, or none, who desire a separate space for private prayer, meditation, or contemplation.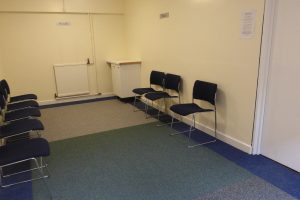 The room is located in the Wolfson Building at the foot of Staircase 3, and is accessible day and night without any prior notice, by activated key fob. If you wish to use this room on a regular basis at a set time, please contact the Porters' Lodge.
Save
Save