3. Graduate events in Freshers' Week
New graduates in Oxford have a busy week of events in Freshers' Week. The Freshers' Week Timetable can be found below (click the image to access a .pdf version). There will be a mixture of formal events arranged by the College and more informal events organised by the Middle Common Room. Please refer to the MCR's timetable for MCR events, and the MCR Freshers' Handbook for more information.
All new graduate students must attend the Matriculation Ceremony on Saturday of 1st Week in Michaelmas term in order to be considered members of the University. Students must wear full academic dress, and more information about academic dress can be found on the University website.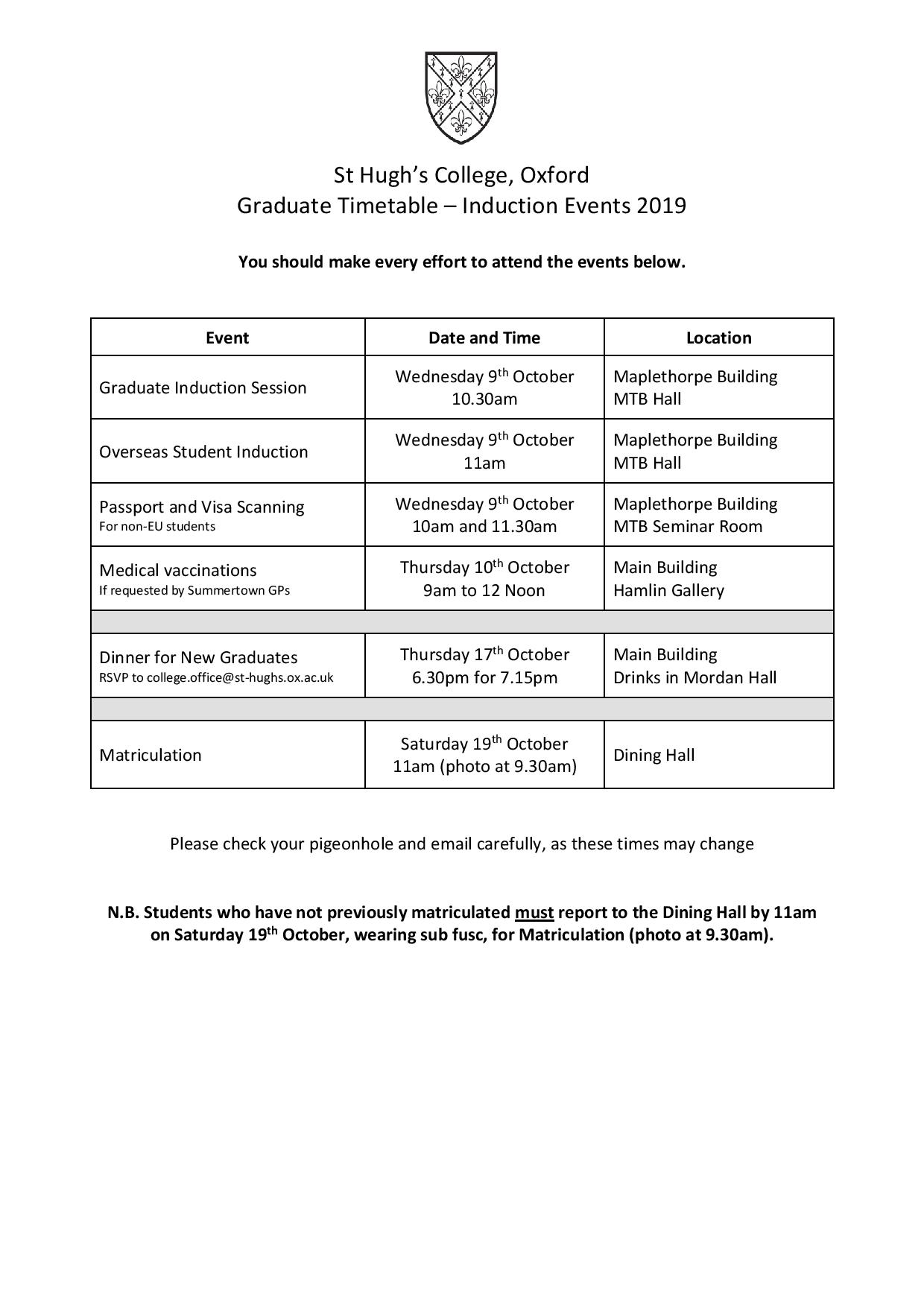 Do I have to attend all events?

You should attend all formal events noted on the Freshers' Week Timetable;  MCR social events are optional.

When will my lectures and tutorials start?

Teaching usually begins in 1st Week, the week after Freshers' Week (0th Week), but this will vary from course to course, and you should check with your Departmental Administrator.

Whom should I contact if I have academic queries?

Any course-specific queries should be directed to your course administrator. Should you have problems with deadlines and submitting official assignments on time, the College Office should be contacted. More information about the College Office can be found here.