Social Media: the Good, the Bad and the Ugly
led by Dr Tom Crawford, Stipendiary Lecturer in Mathematics at St Hugh's College
St Hugh's alumni, current students, Fellows and Lecturers are warmly invited to the next London event in our Business Breakfast Series with Dr Tom Crawford, Stipendiary Lecturer in Mathematics at St Hugh's College and creator of the award-winning website tomrocksmaths.com. At this networking breakfast, Tom will share his experience of Social Media platforms, from how they might be used to boost your online profile, to common pitfalls that should be avoided at all costs. Scroll down for booking details and to find out more about our speaker.
To reserve your free ticket for 'Social Media: the Good, the Bad and the Ugly', please fill out our online booking form below by 6 March 2019. Please provide details of any dietary or other requirements when you make your booking. The event will be held at the Foundling Museum on Brunswick Square, five minutes' walk from Russell Square tube station.
If you have any questions about this event, or would like to request a guest ticket, please contact the Development Office on development.office@st-hughs.ox.ac.uk or +44 (0)1865 613839.
The dress code for this event is business attire.
About our guest speaker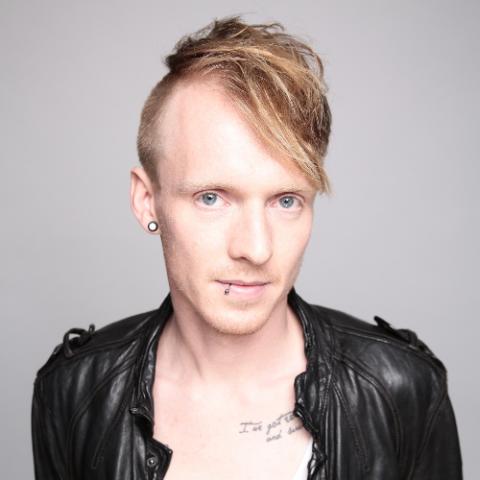 Dr Tom Crawford is a maths tutor at St Hugh's College with a mission to share his love of maths with the world. His award-winning website tomrocksmaths.com features videos, podcasts, articles and puzzles designed to make maths more entertaining, exciting and enthralling for all. Whether he is performing live as the Naked Mathematician with Equations Stripped, telling you the fun facts about numbers you didn't realise you have secretly always wanted to know with his Funbers series on the BBC, or getting another maths tattoo (6 and counting), it is safe to say Tom is always finding new ways to misbehave with numbers. You can follow him on Facebook, Twitter, Instragram and Youtube @tomrocksmaths for the latest updates.
Book a Ticket
Debit and Credit card payments are processed through our PayPal account. You do not need to be registered with PayPal to complete this transaction.