We are delighted to announce that the next St Hugh's College Law Society Dinner will take place on Wednesday 14 November 2018 in the fascinating surroundings of the Foundling Museum in London. The evening will open with the Law Society's AGM at 18.00, followed by a drinks reception and formal dinner from 19.00.
We will be joined at this year's Dinner by distinguished speaker, Professor Kate O'Regan, the inaugural Director of the Bonavero Institute of Human Rights in the Faculty of Law at the University of Oxford. Further information about our distinguished speaker is set out below.
Alumni tickets are £95, to include a drinks reception and three-course dinner with wine. Guests are most welcome. To book your ticket(s) for this very special event, please fill out the online form below. Student tickets will be released in early Michaelmas Term.
If you have any questions about this event, please contact the Development Office on development.office@st-hughs.ox.ac.uk or +44 (0)1865 613839.
The dress code for this event is business attire.
About our distinguished speaker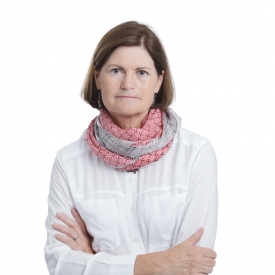 Professor Kate O'Regan is the inaugural Director of the Bonavero Institute of Human Rights in the Faculty of Law at the University of Oxford. She served as one of the first judges of the Constitutional Court of South Africa (1994-2009) and as an ad hoc judge of the Supreme Court of Namibia (2010-2016). From 2008-2012 she served as the inaugural chairperson of the United Nations Internal Justice Council, a body established to ensure independence, professionalism and accountability in the internal system of justice in the United Nations.
Professor O'Regan is an honorary bencher of Lincoln's Inn, an Honorary Foreign Member of the American Academy of Arts and Sciences, an Honorary Fellow of the British Academy and the recipient of seven honorary degrees. She has also served on the boards of many NGOs working in the fields of democracy, the rule of law, human rights and equality, including Corruption Watch, the Equal Rights Trust, the Equal Education Law Centre and the Bingham Centre for the Rule of Law. She has also been closely involved in the development of SAFLII, a free-access-to-law website that reports judgements, and now legislation, from southern Africa.
Professor O'Regan obtained BA LLB degrees from the University of Cape Town, an LLM from the University of Sydney, and a PhD from the University of London (The London School of Economics and Political Science).
Book a Ticket
Debit and Credit card payments are processed through our PayPal account. You do not need to be registered with PayPal to complete this transaction.