Our Rooms
One of the great attractions of St Hugh's is our site. We are fortunate in having large, completely self-contained grounds in North Oxford, in easy walking distance of the centre of the city, but just off the tourist trail. All our buildings are situated in and around a fourteen-acre, partially-wooded garden which is one of the hidden delights of Oxford.
At St Hugh's College we have 84 rooms available for graduates. Of those 84 rooms, 69 are en-suite rooms with shared kitchen facilities, one accessible self-contained studio. A further 14 rooms are single rooms with shared bathroom and kitchen facilities, and we have one self-contained studio suitable for couples. All our graduate accommodation is situated on the College site in shared houses and the newly built Dickson Poon Building. Graduate rooms fall into a range of price brands and tenancy lengths.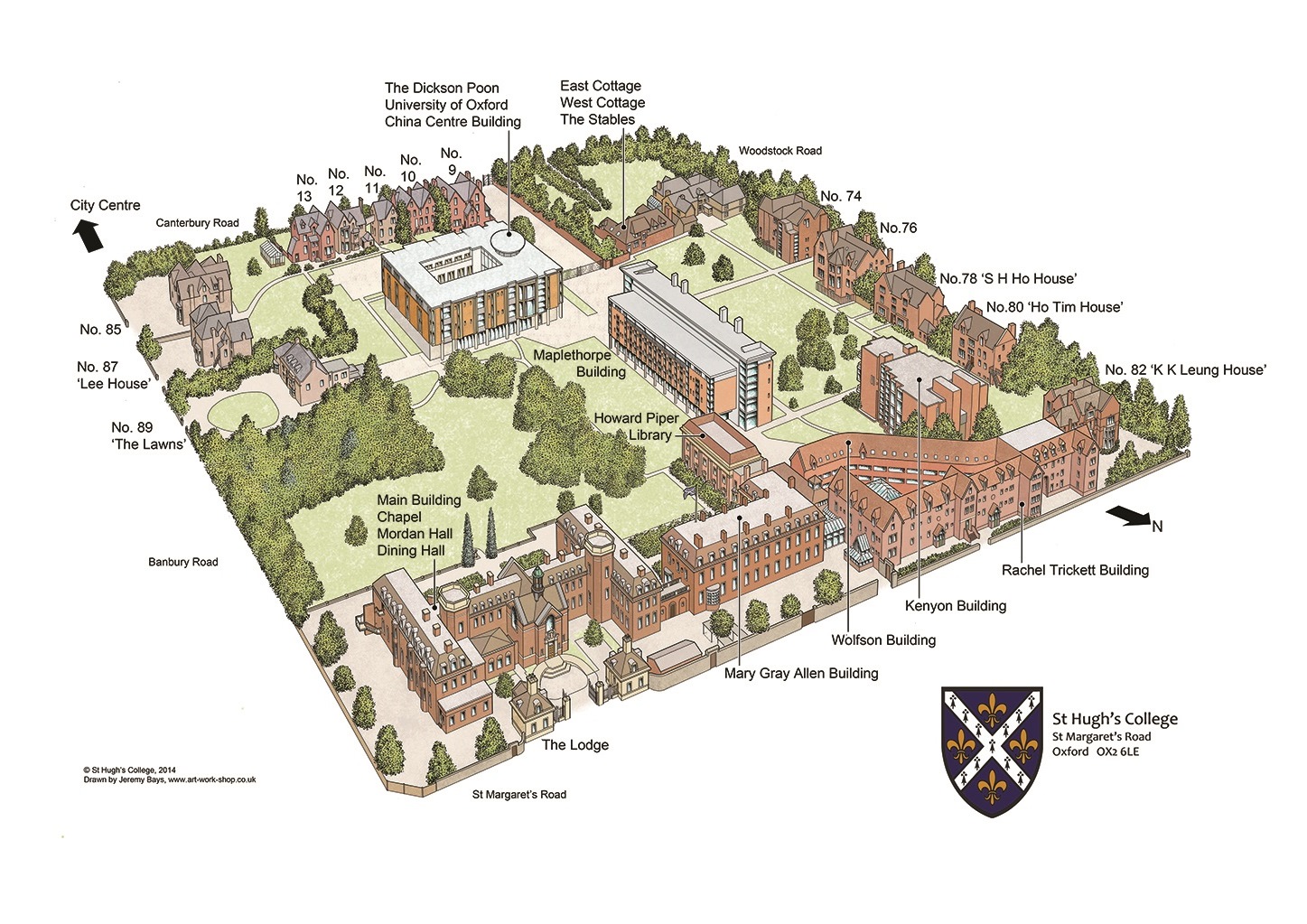 The dedicated graduate accommodation areas are – 87 Banbury Road, East Cottage, West Cottage, The Stables, West Lodge (building opposite The Lodge), and the Dickson Poon Building. Please see the College Map above.

Applying for accommodation is the final step in the admissions process; once you have been offered a place from College and returned your financial declaration and fulfilled your conditions, you will be sent an application form, on which you will be asked to indicate whether you would, a) prefer to live in College, and, b) which room type you would prefer.
IT IS IMPORTANT TO NOTE THAT WE DO NOT HAVE ENOUGH ACCOMMODATION FOR ALL INCOMING GRADUATES, SO RETURNING YOUR FORM PROMPTLY IS STRONGLY RECOMMENDED.
---
Contact Information for the Accommodation Manager
T: 01865 274907
E: accommodation.manager@st-hughs.ox.ac.uk
Save
Save
Save