Our Graduate Community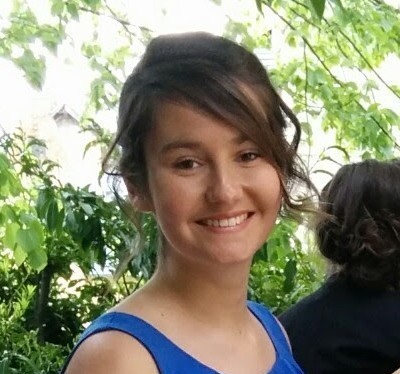 "Studying in Oxford is so much more than attending lectures and sitting exams; being part of a college and participating in its social life are essential ingredients for an unforgettable experience. The MCR – that is the association of graduate students at St Hugh's – is here to help you make the most of your time by representing your interests to College and the University, by organising social events, and providing welfare support. We disseminate termly cards detailing all events run by the MCR; the best way to get to know the MCR is to come along to our events and talk to your fellow students."
Aurore Lyon, MCR President 2015-16.
The MCR is two things, the graduate student body of College, and the physical building at 87 Banbury Road which is allocated to the graduate student body as a common room and workspace. The role of the MCR is to provide an antidote to all the hard work that will be expected of you during your time at Oxford, as well as to represent your interests within College through the annually-elected committee. With nearly 400 members, the MCR is one of the largest graduate student common rooms in Oxford, its members include international and local students, Clinical Medics, visiting students, affiliate members and a vast range of academic interests and a wealth of experiences and backgrounds. Despite its size, the MCR retains a homely feel, and hosts a wide variety of social events throughout term time and during the vacation period.
---
 MCR Committee 2018
For more information please see either the MCR website, their blog and their Facebook group.
| | |
| --- | --- |
| President | Arnaud Petit (DPhil Philosophy) |
| Vice-President | Claire Dobson (DPhil Evolutionary Biology) |
| Secretary | Constance Crozier (DPhil Engineering) |
| Wining and Dining Officer | Amartya Sanyal (DPhil Computer Science) |
| Social Secretary | Emerson Murray (MPhil Politics- Comparative Government) |
| Social Secretary | Joana Bessa (DPhil Zoology) |
| Welfare Officer | Greta Galeotti (Mphil student General Linguistics and Comparative Philology) |
| Welfare Officer | Brandon Chye Zhi Han (MPhil Development Studies) |
| Sports Representative | Isobel Talks (DPhil Learning and New Technologies) |
| Environment and Charities Representative | Elodie Powell (MPhil Classical Archaeology) |
| Academic Representative | Lukas Lewerentz (DPhil Philosophy) |
| Freshers Representative | Javier Vinals Camallonga (DPhil Biochemistry) |
| Freshers Representative | Gerardo Martinez (MPhil Economics) |
---
Save
Photos of the MCR & its Members