Students
Hello and welcome to the St Hugh's College outreach webpages. These pages can help you find out what it's like to be a student at St Hugh's and Oxford, and about the application process.
Years 7 to 11
It's always a good idea to explore your academic interests outside of school. This will help you identify what it is you're most interested in and will, in turn, help you demonstrate your enthusiasm for your chosen subject when it comes to applying to university.
There are many free and accessible resources such as podcasts, TED Talks, online lectures, and of course your school and local libraries, that will help you broaden your academic horizons. To get started, have a look at Oxplore, an innovative digital outreach portal from the University of Oxford. As the 'Home of Big Questions' it aims to engage those from 11 to 18 years with debates and ideas that go beyond what is covered in the classroom. Big questions tackle complex ideas across a wide range of subjects and draw on the latest research undertaken at Oxford. Oxplore aims to realise aspirations, promote broader thinking and stimulate intellectual curiosity.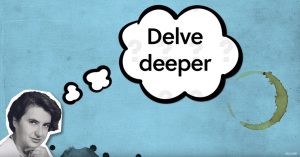 There are many different school subjects and university courses available that sometimes it can be difficult to know how to choose. The 'Informed Choices' booklet below will provide you with information to help guide you. It was put together by the Russell Group (a group of 24 leading UK universities) and covers the different options available after the age of 16.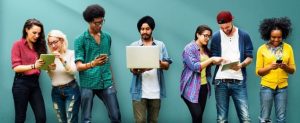 Lots of students ask us for advice when choosing a university course so we have put together our top tips here to encourage you to think broadly about all the options available.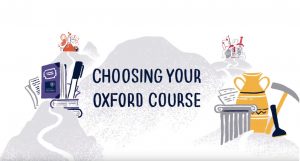 Opportunities
Universify Education runs a year-long programme designed to give you a true university experience, while helping you achieve your academic goals and gain the best possible GCSE results. The programme comprises of a week-long Summer course in August, a three day Easter residential focused on your upcoming GCSEs, monthly coaching via Skype or phone with a Universify coach and is totally free of charge. Applications are open to anyone in Year 10 in a non-selective state school.
The Oxford Pathways Programme provides information, advice and guidance on higher education and Oxford to academically able students, and staff members, in non-selective state schools with little history of student progression to Oxford. Their events are run in Oxford, and are free to attend.
Years 12 and 13
To check which Oxford University courses are offered at St Hugh's, go to our courses page. To find out more about life at St Hugh's, have a look at our alternative prospectus, written and designed by students.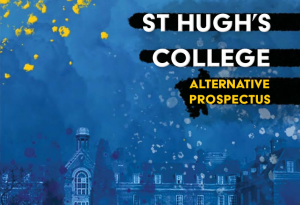 Opportunities
UNIQ is open to students studying in their first year of further education, who are based at UK state schools/colleges. Students make a single application between December and January and can be selected to participate in one of two activities: UNIQ Digital or UNIQ Spring and Summer.
UNIQ Spring and Summer gives you a taste of the Oxford undergraduate student experience. You will live in an Oxford college for a week, attend lectures and seminars in your chosen subject area, and receive expert advice on the Oxford application and interview process. The timetable also allows plenty of time for social activities; in the evenings you are free to tour the city, sample some of the University's sports and cultural facilities, and let your hair down at the farewell party.
There are two St Hugh's College annual essay prizes; the Mary Renault Prize (on classical reception or influence), and the Julia Wood Prize (a history essay competition).
Other information
For the University's information on the financial support available, go here. For guidance and support available at St Hugh's, please see our Undergraduate Finance Guide and Financial Assistance pages.
To help you keep track of deadlines and the application process, here is a printable PDF version of the application timeline.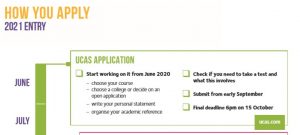 What our students say about applying
Watch our student-made videos to find out more about why they chose their subjects, and for some useful tips about applying.
Harry – Biochemistry
Aluet – Classics
Ellie – Human Sciences
Affnafee – Engineering Science
Aviv – English 
Fran – Physics