Principal's Welcome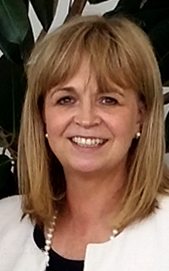 Welcome to St Hugh's College. Founded in 1886 to give an excellent education to women who were otherwise excluded from Oxford, and now providing a focus for learning and scholarship for women and men from all backgrounds, St Hugh's College has an inspiring history and an exciting future. Set in exquisite and extensive gardens, the College is a community renowned for its friendliness and informality, combined with a passion for learning.
Aung San Suu Kyi spoke movingly of her profound affection for her old college when she visited and stayed at St Hugh's. 'When I see Oxford now, when I see the students of Oxford now, when I met some of them at St Hugh's yesterday, I saw myself again as a young student: carefree, happy, nice. They have been given the chance to be nice. It's a very simple word, but it's an important one….Today has been a very moving day for me. Moving because I have found that the past is always there, it never goes away, but you can select what is best from the past to help you to go forward to the future. In my college, my old college, St Hugh's, I found that I could recognise every bit of it even though there were very many new buildings, yet they had merged in with the old. It was such a harmonious place of the old and the new standing together as a promise of the future.'
That promise of the future is secured through excellence in teaching and research. We now have over 400 undergraduates and 200 graduates, working alongside 62 Fellows and 49 Lecturers, Junior Research Fellows and Career Development Fellows. All of our undergraduates are able to live on site throughout their time with us, and nearly half of our graduates also live in College – making a genuine sense of academic and social community a reality.
Each year we welcome outstanding students from a great range of backgrounds and we delight in that diversity. We value and are keen to keep in touch with all of our alumni. Our strong community is what makes St Hugh's special and we should all reflect on Daw Suu's words 'a harmonious place of the old and the new standing together as a promise of the future.'
The Rt Hon Dame Elish Angiolini DBE QC FRSE