The College Archive
The St. Hugh's College Archive is comprised of two collections:
The first Collection is a traditional College archive containing material such as minute books, student records, papers relating to staff, fellows and alumni, College publications, a photograph collection and a variety of administrative records.
Please scroll down to find further information on this Collection below.
The Archive's second Collection is very unusual for an Oxford College, and arises because of our unique history.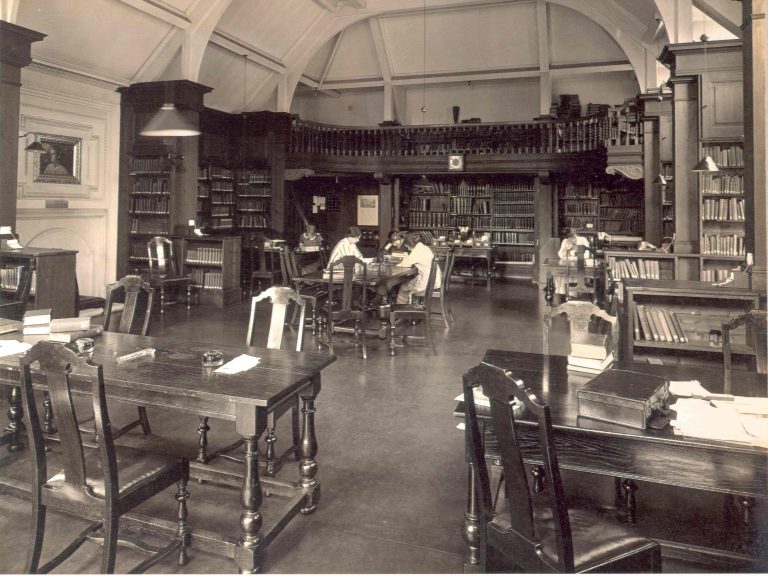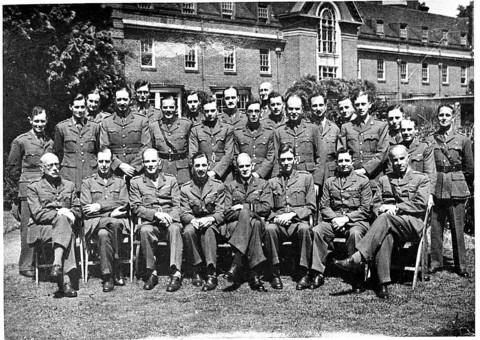 It consists of patient records from the Second World War, when St Hugh's was requisitioned as a Military Hospital for Head Injuries, together with follow up material on brain injury research that was conducted with the veterans.
Unfortunately, however, we do not have any administrative records of the hospital or any papers relating to surgeons or other medical staff.
Access to either of these collections is by appointment only. The Head Hospital Collection is subject to the normal period of closure for medical records, but can be made available to close relatives of individual patients and to medical researchers in the appropriate field.
The College Archive is open Mondays, Tuesdays and Wednesday mornings. Enquiries and requests for access should be made to the archivist in writing or by email.
Email: archivist@st-hughs.ox.ac.uk
Tel: 01865 613846
The College Archive
The Collection
The St Hugh's College Archive contains a variety of material including:
Foundation and Governance including foundation documents, statutes, by-laws and standing orders
Committee minutes
Early papers on joint undertakings of the women's colleges
Papers on the College buildings and gardens including conveyance and maintenance
Finance papers
Development and Fundraising including specific appeals
The Chapel
Admissions including student files, admission registers, academic administration, Fellowships, lectures and academic collaborations
Material on the College collections including the library and archive, art, artefacts and silver. Also material on college history.
Events including anniversaries, gaudies and building openings
Photograph collection
Senior Common Room
Middle Common Room
Junior Common Room including constitutions, minutes, newsletters, yearbooks and handbooks
St Hugh's Club and the Association of Senior Members including material on the College centenary
Publications
Papers relating to past Principals, Fellows and staff
Papers relating to individual alumnae
A collection of the awards and honours presented to alumna Aung San Suu Kyi
The archive currently has very few maps and plans or material on domestic management.
Archives online
We have begun a project to digitise a variety of material from the Archive, to be made available online, together with information on the history of the College. Below are links to this material, which will be added to on an ongoing basis:
Documents online – Coming soon!
History online – Coming soon!
To learn more about the early history of women at Oxford, visit the Education & Activism – Women at Oxford: 1878-1920 website – https://owcah.web.ox.ac.uk/