Alumni Communications
Keeping alumni informed and involved with College news, activities and events is very important to St Hugh's.
We produce two annual publications, the Chronicle and the Magazine. Both aim to share news between Alumni so please let us know your latest stories by contacting the Development Office.
We also send quarterly e-newsletters with details of forthcoming events, competitions and other news. If you would like to sign up to receive the e-newsletter please contact the Development Office.
Alumni can also join the alumni LinkedIn group and alumni Facebook page, in addition to following the College's general social media channels.
The Magazine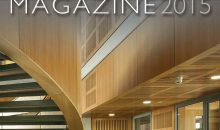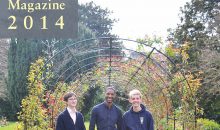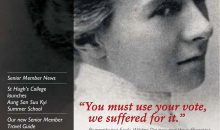 The Chronicle
The 2016-17 Chronicle will be emailed soon to all alumni for whom we have a valid email address. Hard copies of the Chronicle will be posted shortly after. If you would like a print copy of the Chronicle, please contact our Communications Officer, Benjamin Jones at communications.manager@st-hughs.ox.ac.uk.