Tread in the footsteps of our alumni and share in the real Oxford scholar experience. St Hugh's College offers bed and breakfast accommodation among listed buildings and beautiful gardens. Unlike most other colleges, we can offer extensive, tranquil grounds on our fourteen-acre site, and free on-site parking by arrangement – an extremely rare commodity in Oxford. Our leafy North Oxford location is next door to the city's trendiest quarter, Jericho, home to famous-name restaurants, cocktail bars and exclusive boutique shopping.
We are a fifteen-minute walk or a short bus ride from Oxford's museums, shops and sights: within easy reach, but protected from the noise, pollution and crowding that comes with some nine million tourists who flood Oxford city centre each year. Our position makes St Hugh's the perfect oasis of calm for students to live and study, and a great springboard for visitors to explore the city. To see a map of the local area, see our visit us page.
Our Rooms
We offer a range of rooms, all of which give a flavour of the true Oxford scholar's university experience, including Edwardian heritage rooms in the Main Building.  These have a traditional character, offer fabulous views over the college grounds, and, just as students do, they have well-maintained bathroom facilities shared with one or two other rooms along the corridor. We can also offer the experience of our twenty-first century students, with en-suite rooms in our award-winning and environmentally sensitive Maplethorpe and Rachel Trickett Buildings, and our premium bed and breakfast suites, in The Dickson Poon University of Oxford China Centre Building, opened by His Royal Highness Prince William in 2014. The College accommodation gives you a fascinating and affordable alternative to faceless, modern hotels, rich in history, and at the heart of one of the world's top universities.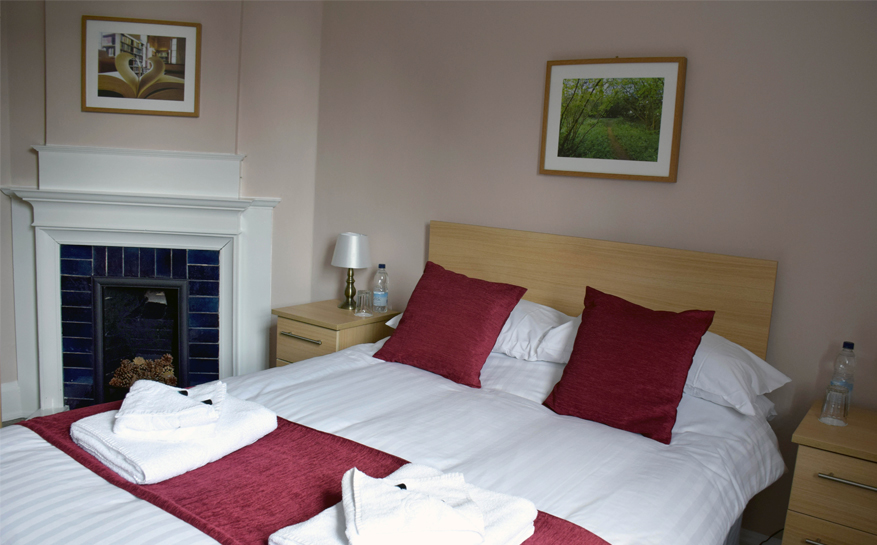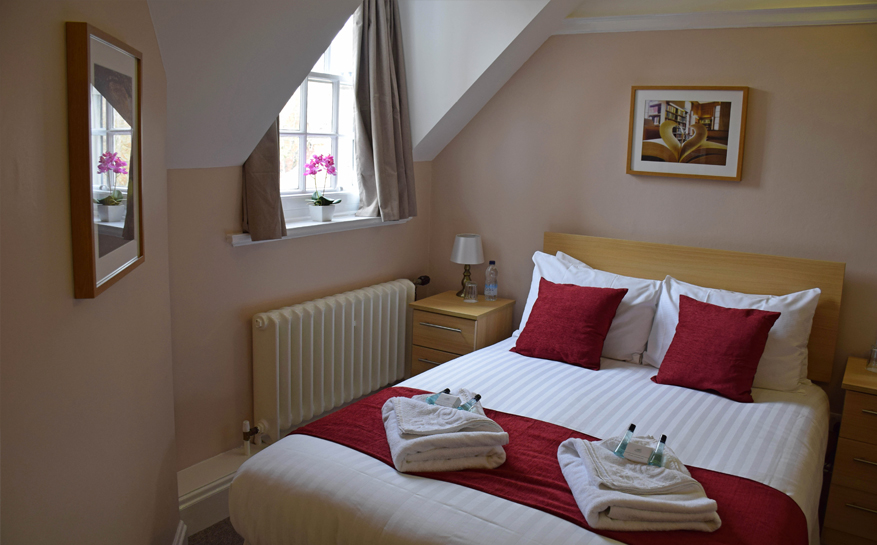 All rooms are furnished and appointed as a typical scholar's study bedroom, with the extra provision for visitors of bed linen, towels, toiletries, and tea and coffee making facilities. The price of your stay also includes our famously generous full English cooked breakfasts, served in our traditional dining hall, where you can sit among current students and soak up the atmosphere. Free wi-fi is available in many areas of College, and our College Lodge will provide you with access on request.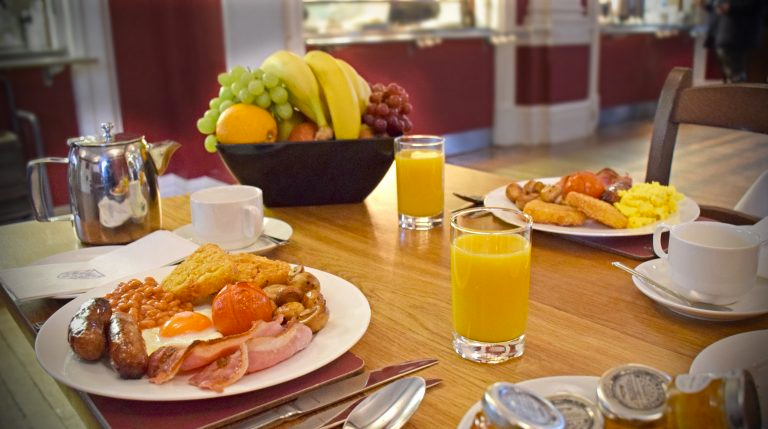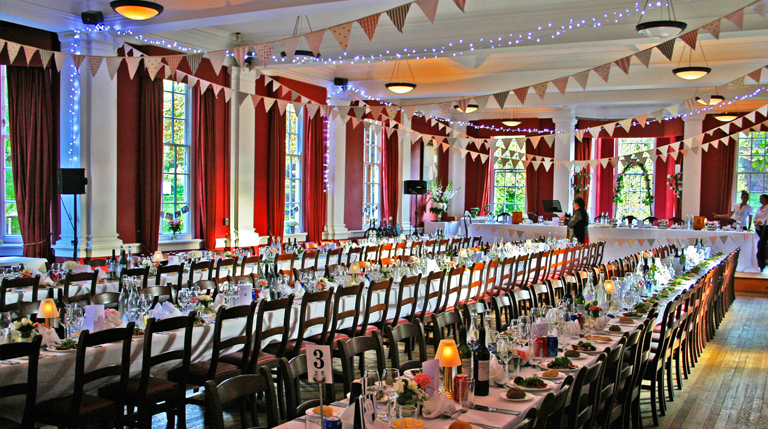 We have a range of rooms available, from en-suite rooms to basic, student rooms – but whatever type of room you pick staying at St Hugh's offers you easy access to Oxford city centre and a full English breakfast in the morning.
Our discount single rooms in the Kenyon, Wolfson and MGA buildings are usually student rooms, but in the vacation we rent them out to those wanting to experience a taste of College life and stay in a scenic, quiet part of north Oxford for a very reasonable price. These room are clean and come with all of the amenities you would expect, but they do not offer the sophistication of our Rachel Trickett and Maplethorpe building rooms and guests should bear in mind before booking that in term time these are student rooms. For an enhanced experience, you can try our premium rooms.
Our Grounds
We are fortunate to have fourteen acres of self-contained grounds, maintained to a very high standard by a team of full-time gardeners. There are ample lawns, borders, mature and specimen ornamental trees, all popular with the local birds and squirrels, making St Hugh's one of the loveliest hidden delights of Oxford. We even have a croquet lawn in the summer. There is plenty of outside seating available in scenic spots, so guests can relax and enjoy the peace and quiet.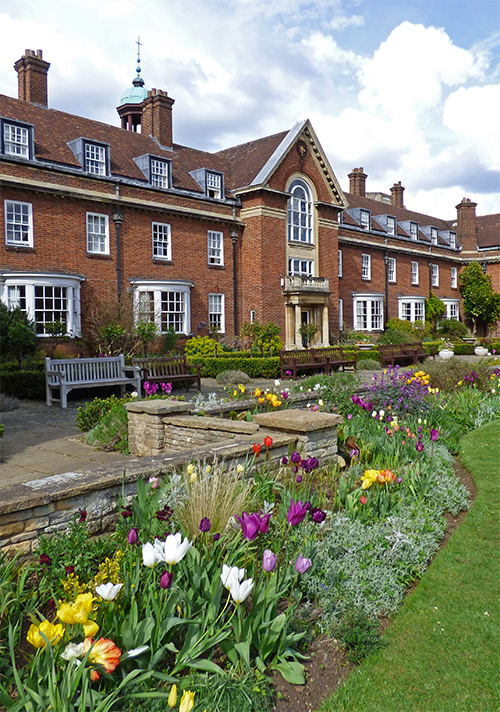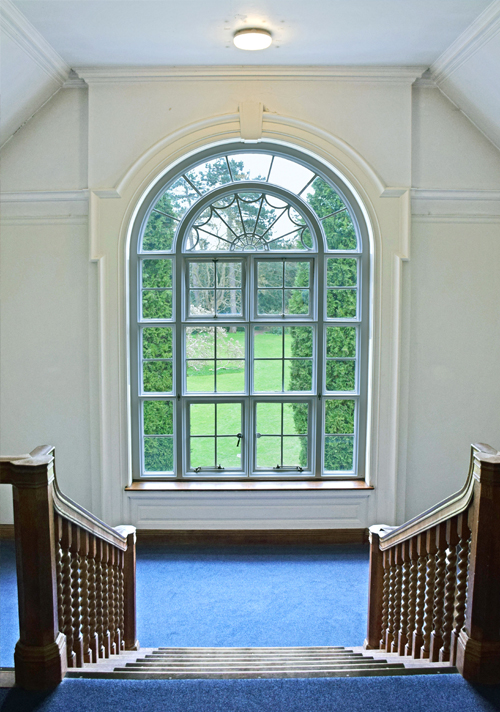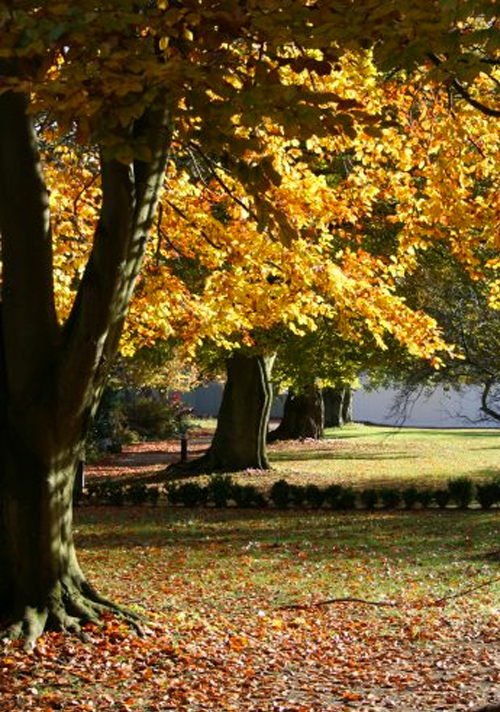 Arrival and Departure
Check in for accommodation is from 2pm. Please arrive at the College Lodge on St Margaret's Road, where our Porters will be happy to assist you. The College Porters are on duty twenty-four hours a day, and will be pleased to accommodate any accessibility needs, with some advance notice. Should you arrive before 2pm, it is generally possible to leave your bags at the Lodge, if your room is not yet ready. We kindly ask that you vacate your room by 10am on the day of departure.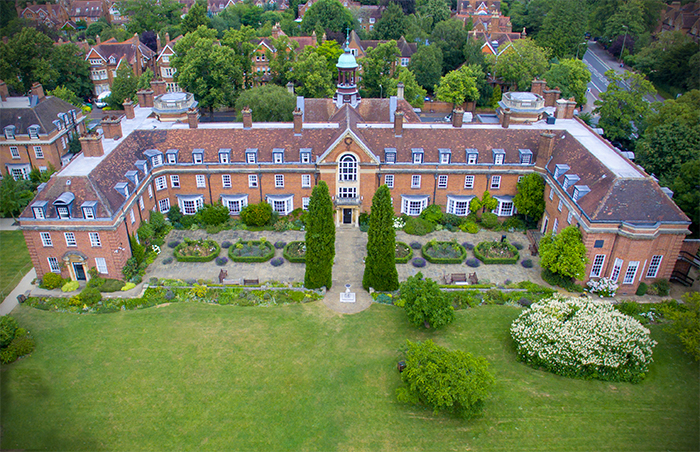 Cancellation Policy
For details on our policy on cancelling your accommodation, please see our Bed and Breakfast cancellation policy.