COVID-19 Update:
Due to the impact of COVID-19, the University has taken the difficult decision to postpone many degree ceremonies that were due to take place in 2020 and early 2021.  
Regrettably, this means that St Hugh's will not be attending any degree ceremonies until further notice. All in-person conferrals have been postponed for the time being, though degrees may still be conferred in absence.  
Further information will announced on our website as the situation develops. 
University of Oxford degrees are conferred at degree ceremonies, and St Hugh's College presents at around six ceremonies each year. A list of the current ceremonies can be found on the Degree Ceremony Booking Form (under 'Related Documents'). You may graduate in person or in absence, either straight after you've finished your degree, or many years later. The booking process differs depending on your status; please see below for more details.
Most ceremonies begin with a registration in College (during which graduands will be able to collect their guest tickets), followed by a briefing from the Dean of Degrees. The ceremony will take place at the Sheldonian Theatre. Morning ceremonies take place at 11.00am and afternoon ceremonies at 2.30pm, and the ceremony usually lasts for approximately an hour and a half. Graduands will be presented with their degree certificates after the ceremony and there is usually a drinks reception held in College to round off the day.
How to Book
Current Students
Due to the impact of COVID-19, the University had to take the difficult decision to postpone many degree ceremonies that were due to take place in 2020 and early 2021.  
With the ongoing uncertainty over when large scale gatherings will be permitted to resume, planning for ceremonies due to be held between July 2021 and May 2022 is paused, until such time that the University can offer clarity to graduands. 
We realise that it will be disappointing not be able to register for a ceremony at present. However, we are doing everything we can to ensure you get an opportunity to mark the occasion of your graduation, in spite of the pandemic. Further information will be shared as soon as it is available. 
Once you have successfully been booked onto a ceremony, the St Hugh's College Office will communicate with students regarding arrival, gowning, catering arrangements and any charges you may be required to pay. This will be approximately a month before the date of your chosen ceremony.
If you wish to attend a ceremony other than the one you have been invited to you may ask the College Office to enter your name on the University's central waiting list by completing the Degree Ceremony Booking Form.
If you do not wish to attend a ceremony you may graduate in absentia by using the online booking system. Please note that once your name has been put through a graduation ceremony in your absence, you will not subsequently be able to supplicate in person for the same degree.
Alumni (Senior Members)
Former students wishing to graduate in absentia should complete the Degree Ceremony Booking Form and return it to the College Office;  names will be added to the next ceremony, and certificates sent out shortly afterwards. Once your name has been put through a graduation ceremony in your absence, you will not subsequently be able to supplicate in person for the same degree.
Please note that degree ceremony bookings close 30 days prior to the ceremony date.
Sub fusc
All graduands must wear full sub fusc. Sub fusc clothing consists of the appropriate gown, a mortar board or soft-cap, and your preferred items from the following list:
1.    one of:
dark suit with dark socks, or
dark skirt with black tights or stockings, or
dark trousers with dark socks or dark hosiery
2.    dark coat if required
3.    black shoes
4.    plain white collared shirt or blouse
5.    white bow tie or black ribbon.
Members of the University serving in H.M. Forces are permitted to wear uniform together with a gown.
Ministers of religion may wear clerical dress, with a gown over, when attending ceremonies. If you wear a head dress / scarf for religious reasons, a black scarf should be worn.
Student Gowns
Commoner's gown
Worn by students taking undergraduate or undergraduate master's degrees: BA, BFA, BTh, MPhys etc.
Black gown of cotton or synthetic material with a turned over collar. It has no sleeves but has a streamer on each side with square pleating hanging to the full length of the gown, which falls to the hip.
Scholar's gown
Worn by students taking undergraduate or undergraduate master's degrees, and are the recipient of a scholarship (and/or have excelled in their preliminary examinations).
Black gown of Russell cord or synthetic material in full style with a gathered stiffened yoke behind and short open sleeves. The gown should reach the wearer's knees.
Advanced student's gown (also known as the graduate gown)
Worn by those taking postgraduate taught, or postgraduate research degrees: MSc, MBA, MPhil, DPhil etc.
Black gown of cotton or synthetic material of the same style as the commoners' gown, but reaches to the knees of the wearer.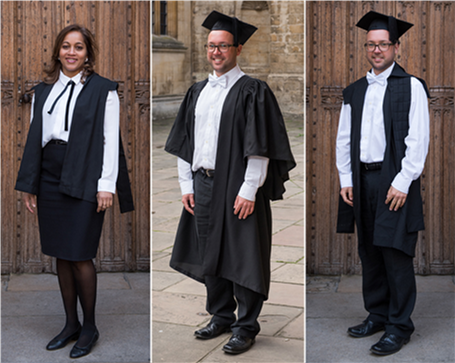 Commoner's gown (left), scholar's gown (middle), graduate/advanced student gown (right)
Degree Gowns and Hoods
Graduands are responsible for hiring their gowns and hoods and bringing them to the graduation ceremony. You may be refused admission to the graduation ceremony if you are not dressed appropriately on the day.
The College does not directly liaise with a particular gown company, but you can hire or buy your gown from one of a number of suppliers in Oxford. All items will need to be collected and returned directly to the relevant shop.
Further details about the particular requirements for academic dress during your ceremony will be included on the programme, which will be sent (to the email address provided upon booking) around a month prior to the ceremony.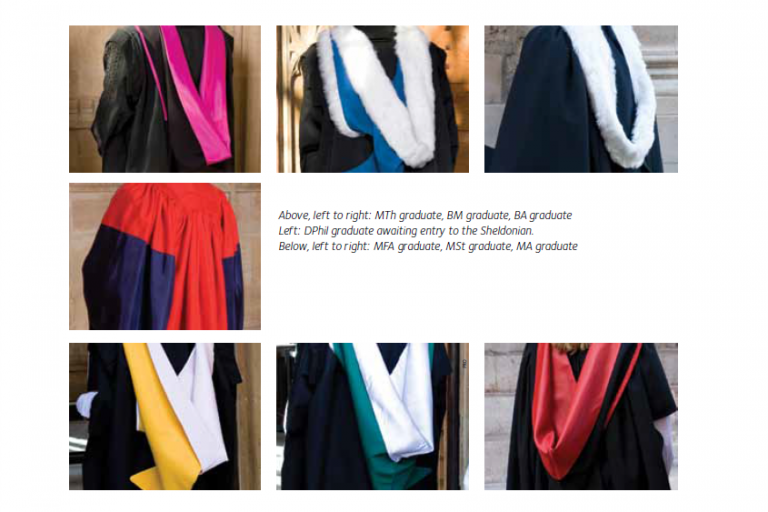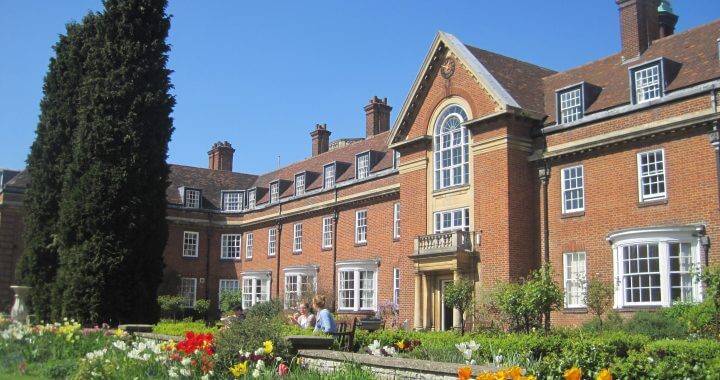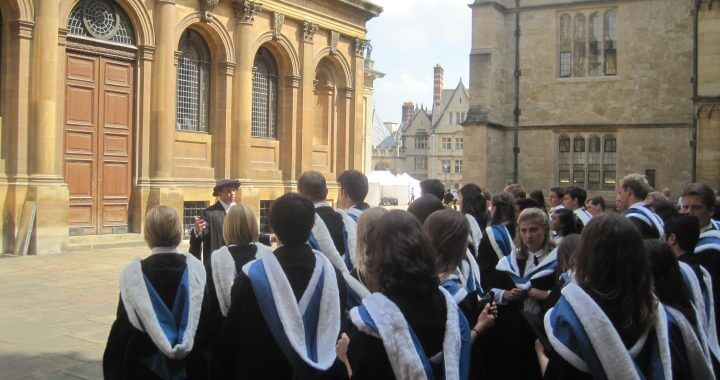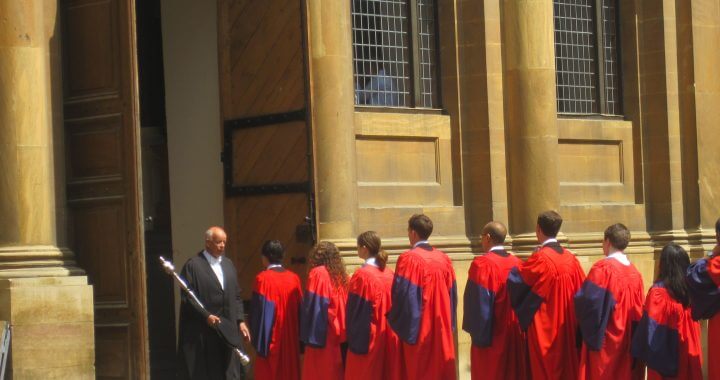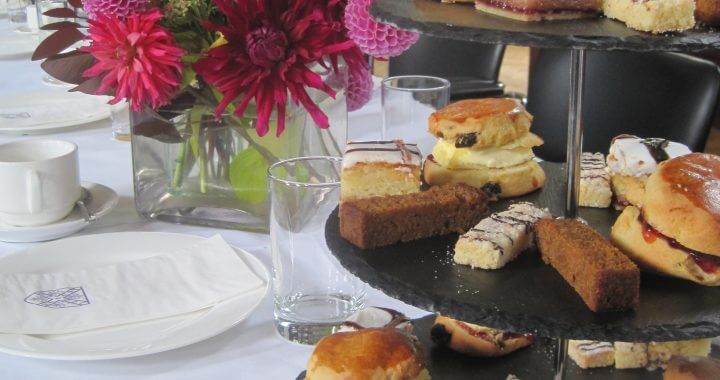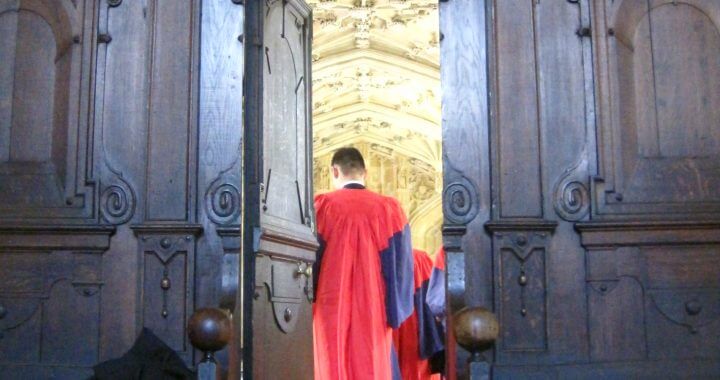 Frequently Asked Questions
Is it possible to arrange to attend the same ceremony as my friends?
The University cannot arrange for groups to attend together due to space limitations and the dates your college is presenting. However, if you are a current student, you may wish to discuss with your friends about selecting the same graduation date if available, once you have received your email invitation to book your ceremony.
If I am no longer able to attend the ceremony, how do I cancel my booking?
Please contact the College Office as soon as possible if you are unable to attend the ceremony: college.office@st-hughs.ox.ac.uk. The names of all those graduating are submitted to the Proctors 60 days before the date of the ceremony. Once your name has been submitted only the Vice Chancellor can approve a withdrawal (and this is only granted in the most exceptional circumstances). If you do not cancel your booking before the deadline – and do not attend on the day – your degree will be awarded in absentia and it will not be possible to take your degree in person at a later date.
Is it possible to obtain extra guest tickets?
Unfortunately, due to the restrictions of the building, the University cannot offer more than two guest tickets per graduand for the Sheldonian Theatre. Guests who are unable to attend in person will be able to watch the ceremony live via the University's streaming service; a DVD of the ceremony will also be available to purchase from the University's online gift shop after the ceremony.
Are children permitted to attend the ceremony?
It is recommended that children under the age of seven do not attend the ceremony. If graduands do wish to bring children, the parent/guardian should try and sit near an exit, so that they may leave quickly and quietly should the child get restless. The child will also need their own guest ticket unless they will be sitting on their parent/guardian's lap.
What should I do if one of my guests requires disabled access?
There will be ushers at the entrance of the Sheldonian Theatre to help those who require disabled access – simply let them know what your guest requires upon arrival. It is advised that they arrive at the Sheldonian shortly before the doors open (30 minutes prior to the start of the ceremony), so that any arrangements can be made in good time. The Sheldonian staff will attempt to seat the whole party of your guests together but, as space is limited, this unfortunately cannot be guaranteed.
Is there anything that can prevent me from graduating?
The conferral of your degree is conditional on the passing of all required examinations. If you have any debts or dues outstanding to the College or the University you may not be permitted to graduate.
If you are a research student (D.Phil., M.Litt. and M.Sc. (by research)), you must also submit a hardbound copy of your thesis to the Research Degrees Team (at the Examination Schools) before you will be allowed to attend a ceremony. If your programme of study started on or after 1 October 2007, you must also deposit a digital copy of your thesis with the Oxford Research Archive. You must submit both the hardbound and digital copies at least 5 days before your ceremony. For more information, see Oxford eTheses.