The Howard Piper Library is one of the largest College libraries in Oxford.
The Library is at the heart of the college academic life,
supporting members with a wide range of books and comfortable study
spaces in a beautiful 1930's art deco building.
Using The Library
The Library is accessible 24 hours per day, and is on card access with security cameras in operation. The Library Office is open Monday-Friday, 9.00am to 12.30pm and 1.00pm to 5.00pm.
The Library is open to all current students and staff of St Hugh's College. Please visit and say hello – we are always happy to help you! You can also contact the library by email (library@st-hughs.ox.ac.uk) or telephone 01865 274938.
Bookable Study Room
There is a bookable study room on the second floor of the library, called stack 4. To book the room, click here.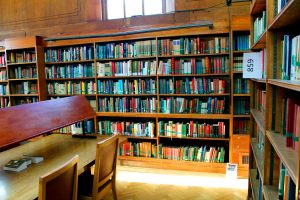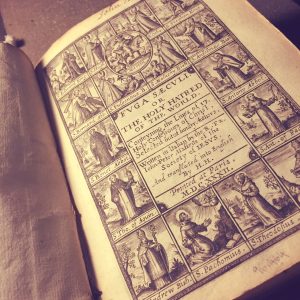 Collection & Book Classification
The library is home to a varied collection, which covers all undergraduate and graduate taught subject areas. Additionally, our collections include: DVDs, Popular Literature, and titles by Fellows of St Hugh's College. Books are arranged using the Dewey Decimal Classification System. If a book is marked 'stack' on the catalogue, please ask a member of the library staff to fetch it for you from the stack. If you would like to know what type of materials we keep in the library, please refer to our Collection Management Policy.
Loans & Returns
The library has a self-service kiosk which allows you to borrow and return books any time of the day or night.
You may borrow up to 20 books and the loan period is two weeks (vacations are not counted). You may renew each book up to four times online, if no one has placed a reservation/hold on the book. If you wish to keep any books for longer, bring them to the library office. Once you have finished using the books you have borrowed, please return them via the book return bin.
Item
Maximum number
of Items
Loan period
Maximum number
of renewals
Book
20
2 weeks
4
CD-ROM
20
2 weeks
4
DVD
3
3 days
0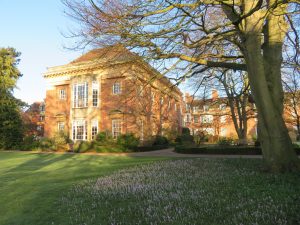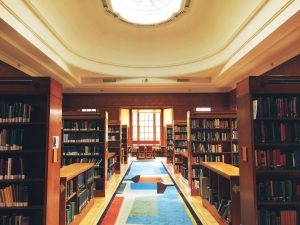 Suggest a book for purchase
If you are a current member of St Hugh's College and would like to recommend an item for purchase, please complete the Book Suggestion Form.
Access & Equipment
The library building is in two floors. The ground floor contains the lobby area, the self-issue machine, the library office, computers and a printer, and exhibition display cases. The ground floor has various reading rooms and subject areas such as Philosophy, Anthropology, Archaeology, Social Sciences, Sciences, History, Psychology.
The first floor contains the main reading room, a silent room, and the Law library. The archive is also located on that floor. The subject areas are Linguistics, English, Modern Languages, Classics, Music and Fine Arts.
The second floor holds Stack 4, a reading room that can be booked for group or individual study.
The library has a wide range of assistive equipment available to use: noise cancelling headphones, book supports, book snakes, magnifiers, back supports, blankets. These are located in the lobby area and the main reading room on the first floor.
Library Rules
Please respect these rules so that the Library remains a clean, comfortable and quiet place for all to study in.
You may bring bottled water or drinks in sealed containers into the Library. No other drinks or food may be brought into the Library. This is to ensure our resources and study spaces remain clean, and that our Library is a comfortable place for everyone to work in.
Please keep your mobile phone on silent mode in the Library, and step outside if you need to make or receive a call. If you would like to use headphones, please keep the volume low so that other readers are not disturbed.
Laptops may be used throughout the Library, except in the silent study room on the first floor. Wifi internet access is available in the Library.
When you have finished working in the Library, take your personal belongings with you. Desk spaces may not be reserved and desks will be cleared every morning. Any personal belongings left unattended will be passed on to Lost Property at the College Lodge.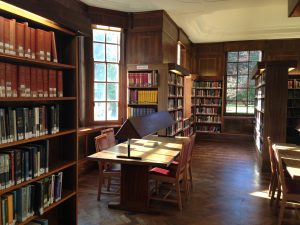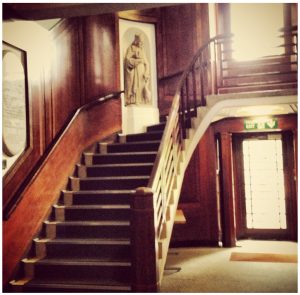 Information for external readers
Access to St Hugh's library is limited to current students and staff of the College. External readers may be admitted by appointment. If you wish to arrange a visit, please contact the library at least a week in advance: library@st-hughs.ox.ac.uk