Current Students
These pages were created as a comprehensive informational guide for current St Hugh's students; from Library opening times, to details about financial support and this week's Hall menu.
Save
Information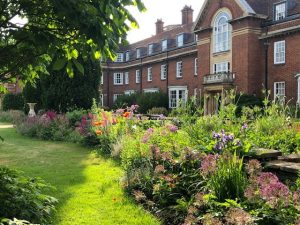 Offer-Holders
Once A Level results have been published, the College will be writing to offer-holders by email to confirm places. If you think you have missed your offer, please email admissions@st-hughs.ox.ac.uk. We are happy to arrange an online call, but cannot accept telephone calls.
Facilities
New Students
Planning ahead for University can be complex whatever stage of study you are at. We have gathered some of the essentials to help you prepare for the first few weeks.