Accommodation
This page is designed to provide current students with information concerning their accommodation arrangements in College. If you do not find the information you require, please contact the Accommodation Manager, Magdalena Robinson, who can advise you upon all undergraduate & graduate accommodation matters.
Accommodation Manager – Magdalena Robinson
T: 01865 274907
E: accommodation.manager@st-hughs.ox.ac.uk
Please see the student handbook for further information.
Note for New Undergraduates
New undergraduates do not need to apply for accommodation, as an on-site room is guaranteed. If you have any specific requirements for accommodation (whether due to health or cultural reasons) do contact the Admissions Coordinator by emailing admissions@st-hughs.ox.ac.uk.
Note for New Graduates
The College is not able to guarantee accommodation to new graduate students, and applications are reviewed at two stages: in June, where most rooms are allocated, and a second (limited) round in August. The following system of priority (highest to lowest) will be used to determine which new graduates can be offered a room, and which graduates must be placed on the waiting list. This priority system is also used to manage the waiting list itself.
Graduates with health/welfare needs
Overseas graduates (including those from the European Union)
UK non-Oxford graduates
Other graduates
Please note that new graduates must meet the financial conditions of their offer before they are able to apply for accommodation, or to be added to the waiting list.
Vacation Residence: Information & Applying
Although students are
Although students are required to vacate their rooms outside of term time, students are permitted to remain in College over the vacations. Please see the Vacation Residence Policy for further details.
Check your allowance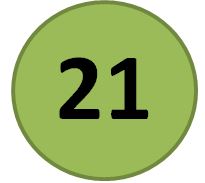 All Students at St Hugh's
Every Undergraduate student is eligible for 21 nights vacation residence during the first three years of their degree, free of charge.
---

Fourth Year Students
Each fourth year student is granted an extra 7 nights allowance.
---

Scholars & Exhibitioners
Every scholar and exhibitioner is entitled to an additional 7 nights vac res allowance/year. These must be used within one year and before the use of normal entitlement.
---

International Students
Every international student will be allowed 1 extra night/term of free vacation residence, this is to help with the complications caused by long-distance travel.
---
Other
Those who are obliged to stay for exams in 9th and 10th week, and extended terms can extend their contracts to cover these periods. Please see the Vacation Residence Policy for further details.
---
It should be noted that students will not be guaranteed their term time room if they are granted permission to remain in College for the vacation.
Those living in Maplethorpe and the Rachel Trickett Building are particularly liable to be moved from their usual room as the buildings are frequently in use over the vacation for conferences.
Save
Room Ballots
The room ballot is organised during Trinity Term every year by the JCR vice-president.
Maintenance Requests
Our professional Estates team manage a diverse portfolio of Victorian and modern buildings, and our grounds and gardens.
There are occasions where maintenance may be required. If you are a member of College and wish to request maintenance, please do so via our online maintenance request form.
It is important that all maintenance requests are recorded in the maintenance request system. This allows the team to ensure that all requests are logged, actioned quickly and monitored. The system also provides the team with maintenance data which they can review, and use to improve service and how preventative maintenance is managed.
Insurance by Endsleigh
Your contents. Covered.
St Hugh's College is working in partnership with Endsleigh, the No. 1 student insurance provider, to provide some cover for the contents inside your room. You don't need to do anything to activate this cover, but it is important for you to check and ensure that you fully understand the protection provided and whether it is sufficient for your needs.
Visit Check Your Cover to:
Check your level of cover
Review key exclusions and limitations
Check your policy excess
Learn how to make a claim
Extend and personalise your cover to protect laptops, phones and other valuables
Endsleigh knows that life can grind to a halt without your possessions, so it is worth spending a few minutes to establish whether the things that matter to you most are protected both inside and outside your room. They are the only insurance provider recommended by the NUS and have been shaping their products and services around their customers' needs for over 50 years.
Developing products built for students, Endsleigh understands that protecting and replacing gadgets quickly is hugely important to students; that's why they will replace any lost, stolen or unrepairable gadgets within 24 hours of your claim being approved. Their cover can protect gadgets, watches, bikes and musical instruments under one policy—giving you the flexibility to build your cover to protect the things that matter to you most.
To find out more, visit Check Your Cover.