Fergus Cochrane-Dyet OBE spoke to a large audience this week about his diplomatic career in Africa.
Formerly British ambassador to Liberia, Seychelles, Malawi and Zambia, he is currently on sabbatical at St Hugh's reading for an MSc in African Studies.
The event was run in collaboration with the Oxford International Relations Society.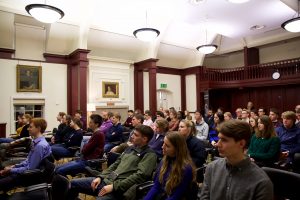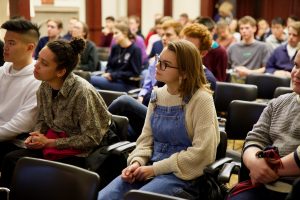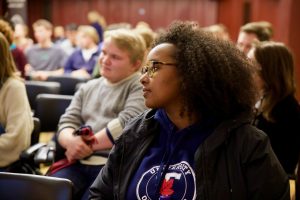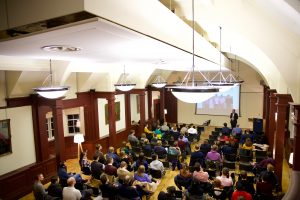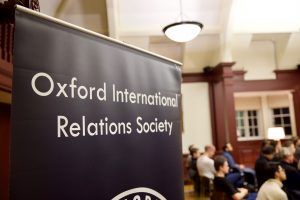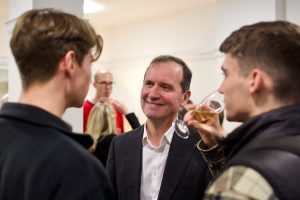 Photo credit: Charlotte Whittington.