The Head Gardener's Update
The new planting in the herbaceous border continues to go from strength to strength and has particularly benefitted from all the rain we had in May.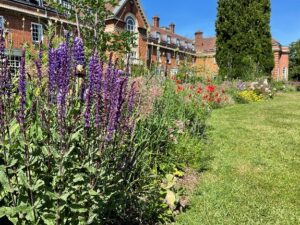 Continuing on from last year, we have expanded on the wildflower seed areas which have just come into flower and look beautiful! In the areas we have kept unmown during spring, several wild orchids have been spotted within the long grass such as the pyramidal orchid and common spotted orchid.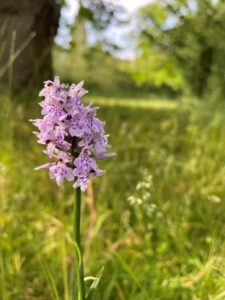 The gardening team have just taken part in the University's biodiversity audit, to highlight areas in the College gardens where we have been working to create a better environment for wildlife, and also to consider ways in which we can improve further still. It's a very interesting project which has kept us busy with a variety of activities including recording bird song, analysing soil samples and surveying the College's micro fauna.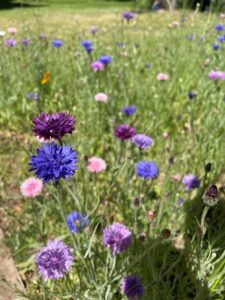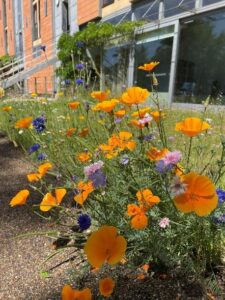 Throughout this term, we have continued to hold welfare workshops for our students which have been very popular, particularly the  flower arranging morning where students picked flowers from the gardens and arranged them in jam jars to take back to their rooms. Other activities included seed sowing, garden tours and making bug hotels and bird feeders out of recycled materials.