This Visiting Fellowship was established through a legacy left to the College by the renowned Pugin scholar, Dr Margaret Belcher, who read English at St Hugh's in the late 1950s. The Belcher Visiting Fellowship in Victorian Studies is a fixed-term position and is offered for a period no longer than twelve months; it is expected that the Fellowship would be held by an academic on paid research leave from another institution.
The Visiting Fellowship is open to academics from any discipline, who have obtained their doctorate, and are working in the field of Victorian Studies. It is anticipated that the Visiting Fellow's area of interest will be related to the literature, history, culture, politics, or legacy of the Victorian era in Britain and the wider world – rather than in facets of the nineteenth century without reference to the Victorian era. The primary purpose of the Visiting Fellowship is research, and it is expected that the post would be held by an academic on paid research leave from another institution. When assessing applications, preference will be given to those candidates proposing to use the Visiting Fellowship to pursue a specific research project in Oxford.
The Fellow will have an office and dining rights in College, and will be supported by an additional subsistence allowance, and relocation and research expenses.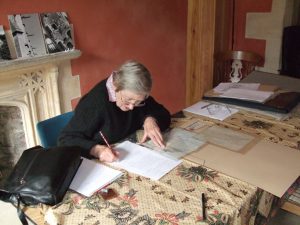 Dr Margaret Belcher (Credit: The Pugin Society/Michael Fisher)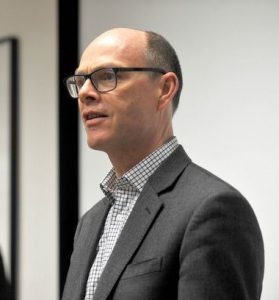 Professor Hewitt is a historian of Britain and its culture in the nineteenth century.
His current research projects include 'Darwinism's Generations: the reception of Darwinian evolution in Britain, 1859-1909', and a book in the OUP Very Short Introductions series; The Victorians.
He is a co-editor of the substantial Routledge Nineteenth Century British Society digital resource, which will offer primary source material and secondary selected literature to scholars when it is launched in 2021.