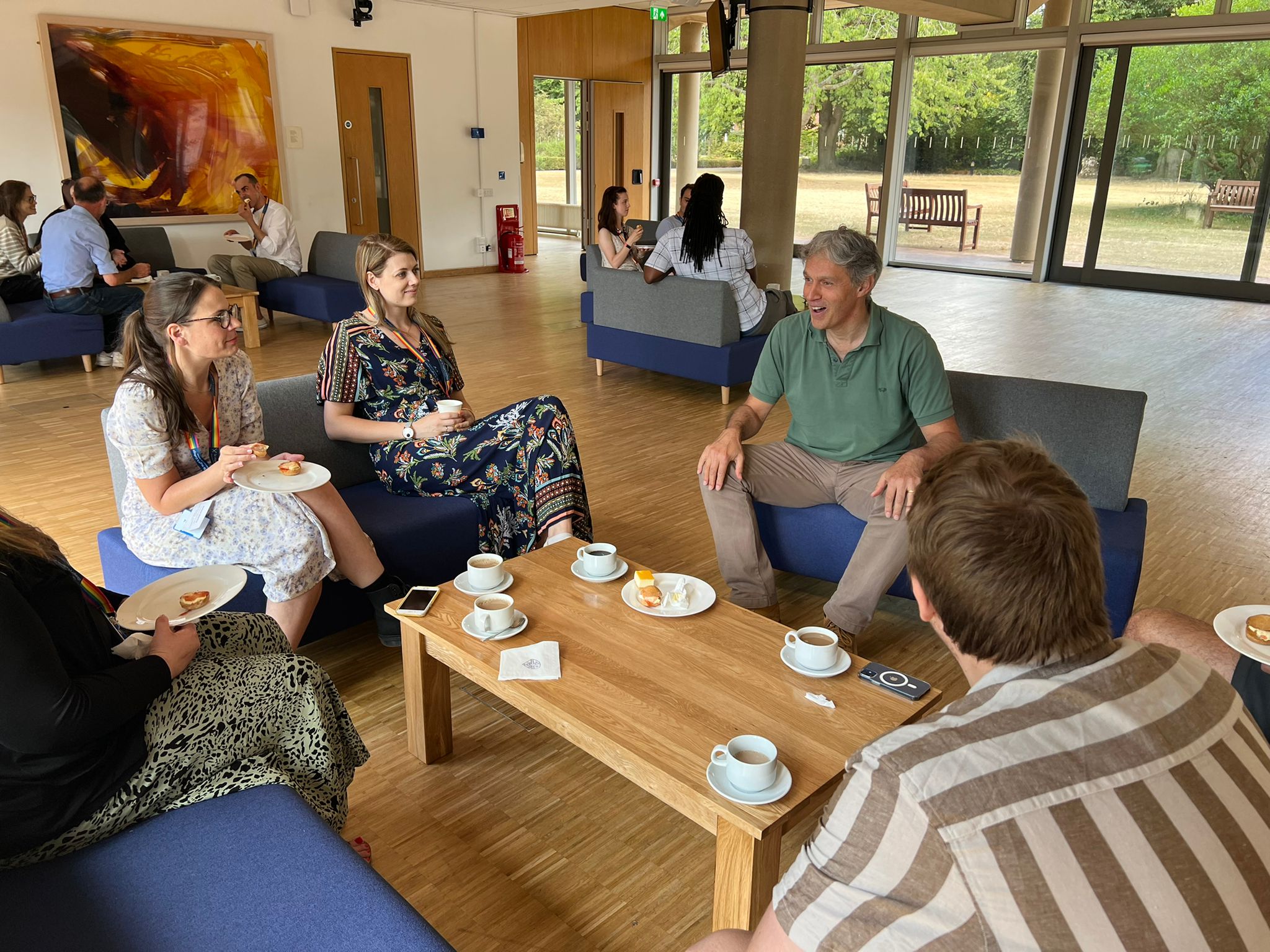 Between 21st and 24th August St Hugh's hosted its second Summer School for teachers and careers advisers from the state sector. Participants from Kent, Dorset, West Yorkshire, London & East Sussex spent four days in Oxford, taking part in information sessions and workshops, sessions with museum experts, meeting St Hugh's academics, and enjoying some staple Oxford activities such as punting and Formal Hall!
We are very grateful to everyone who attended, and would like to extend special thanks to Sarah Lloyd at the Museum of Natural History, Wadham College, and the Oxford Botanic Gardens, as well as our very own DR Jon Parkin, Dr Nick Perkins, Prof Rachel Tanner, and Prof Adrian Moore for their contributions to making this experience a success.
Applications for the 2024 Residential will open again in February. More information and an application form will appear on our website then.
We were pleased that last year's attendees found the summer school useful and enjoyable; here are a couple of teacher testimonials:
'I just wanted to pass on how much I enjoyed the four days. […] It far surpassed my expectations. I feel much more prepared heading to my new school armed with all this information about the University and the admissions process.'
'A fantastic course – I have learned so much about applications, other schools and Oxford itself. Its been inspiring not only to  share with students, but also in reigniting that love of learning. Thank you'.
'The Teachers' Summer School has been such a powerful reset for me – I feel rejuvenated, inspired and encouraged from all the experiences you so wonderfully set up. From the clarity and openness of information to the generosity of staff, […] it's been brilliant from start to end.'
'Excellent experience – informative, fun, and expertly guided. Thank you!'
Drop us a line on outreach@st-hughs.ox.ac.uk if you have any questions and follow us on social media for regular updates @sthughscollege.