On Saturday 12th a celebratory dinner was held to honour the remarkable 65th anniversary of Mrs Susan Wood being elected as a Fellow of St Hugh's College.
In attendance were many Fellows of the College and contemporaries of Mrs Wood, her family, and a large number of alumni, her former students, drawn from the decades in which she lectured in History.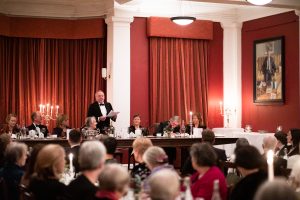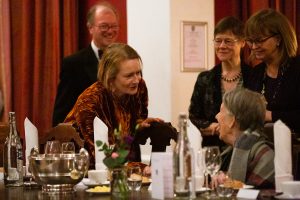 In addition, the College received a large volume of correspondence from her former students who were unable to attend the dinner, and these messages of best wishes, fond memories and regret at not being able to attend were passed on to Mrs Wood in a booklet.