On a glorious Sunday afternoon the Principal welcomed the College's Graduate students for a barbecue in her garden.
On Sunday 5th June, St Hugh's College Principal, The Rt Hon Dame Elish Angiolini DBE QC, welcomed the College's Graduate students into her home for a barbecue in the gardens.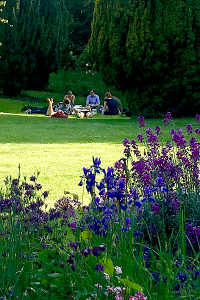 On what proved to be a perfect day for the occasion, the Principal held the first of the summer's barbecues within the gardens of her lodgings. More than 80 of the College's Graduate students came along to enjoy a relaxing lunchtime in the sun with good food and company.
Several of those attending will be leaving College upon the completion of their courses at the end of term. For others, the end of term will mark the culmination of the first year of their graduate studies. For all, it proved a perfect way to move into the final fortnight of the academic year as the end of term draws into view.
The Principal will be giving the Leavers' Address at the final Sunday Evensong of Trinity term, this weekend (Sunday 12th June) in Chapel at 6:15pm.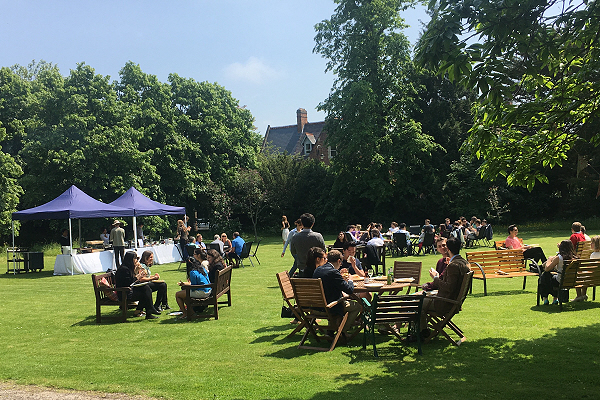 The photographs displayed here were taken by the Principal.