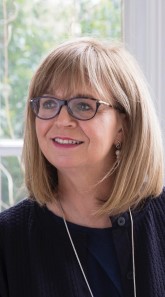 Welcome to St Hugh's College.
Our College was founded in 1886, to provide an excellent education to women who were otherwise excluded from Oxford, and today we provide a focus for learning and scholarship for women and men from all backgrounds.
St Hugh's College has an inspiring history, but an exciting future as well.
Our College is set in exquisite and extensive gardens, remembered fondly by our students long after they leave, and the College is a community renowned for its friendliness and informality, combined with a passion for learning expressed through excellence in our teaching and research.
One of the largest constituent colleges of the University of Oxford, we now have over 400 undergraduates, and nearly 450 graduates, working alongside more than 60 Fellows and over 50 Lecturers, Junior Research Fellows and Career Development Fellows.
All of our undergraduates are able to live on site throughout their time with us, and nearly half of our graduates also live in College – making a genuine sense of academic and social community a reality.
Each year we welcome outstanding students from a very diverse range of backgrounds, and the connection they forge with the College during their time in Oxford can be lifelong.
We value and are keen to keep in touch with all of our alumni, who are a core part of our thriving community. Our strong sense of community and supportive environment is what makes St Hugh's truly special.
Lady Elish Angiolini LT DBE PC KC FRSE