Undergraduate students Jamie Gardiner (History, 2013) and Ilari Makela (Philosophy & Psychology, 2014) were among the winners of Gladstone Memorial Trust Travel Awards in 2015. The prize is open to applications from undergraduate students in their first or second year of study at Oxford and Cambridge, and is administered on the Oxford side by Professor George Garnett, tutorial fellow in History.
Jamie's expedition took him to the fjords of West Greenland, while Ilari visited the Himalayas to learn about Buddhist philosophy and meditation. While their trips led them to very different parts of the globe, both students faced unexpected challenges during their travels that led to changes in their itineraries. Below are personal accounts of their experiences, along with some of their photographs.
---
Jamie Gardiner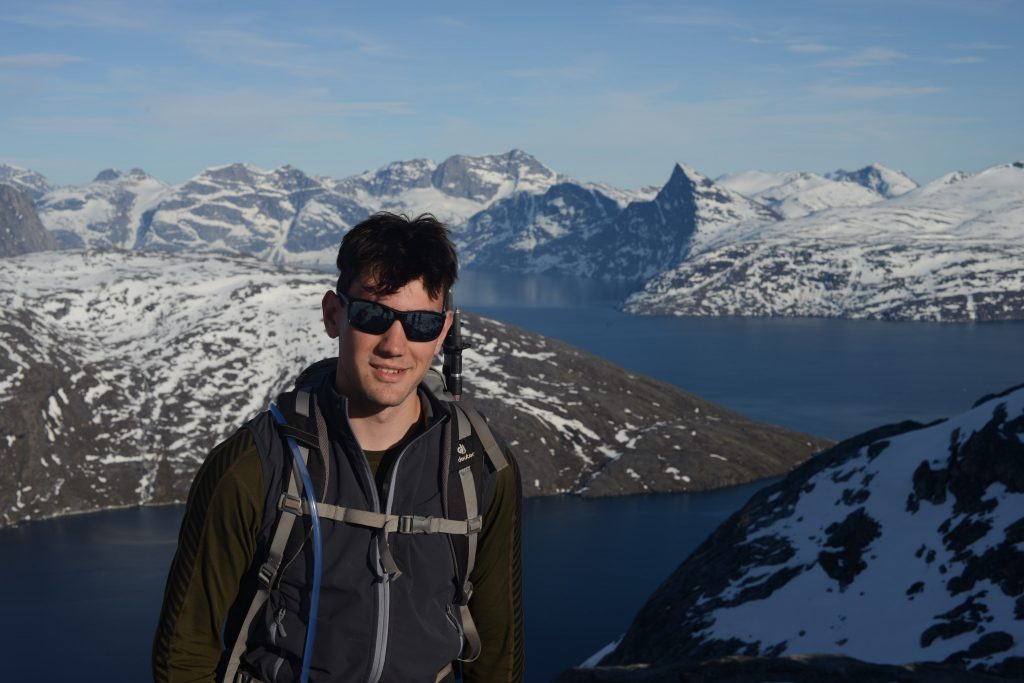 Mountaineering the Nuuk Kangerlua Region
This Summer I joined Hunter Snyder (MPhil Social Anthropology, 2013), an old friend and sometime bowman of the SHBC Men's 1st VIII, to travel to West Greenland. Our destination was Nuup Kangerlua, one of the longest and most complex fjord systems in the world. En route to the pint-sized capital Nuuk, a layover in Kangerslussuaq provided an opportunity to make a bid for the Ice cap. After a 70km round trip conducted partly on mountain bikes and on foot, we had the pleasure of observing at close hand the gradual disintegration of the world's second largest ice cap. Perhaps all the more impressive was that despite our position within the Arctic Circle, this was all done at 18 Degrees Celsius!
On arrival in Nuuk, the first phase of our expedition began. This consisted of a five-day journey up the fjord by open boat with attempts on rarely-climbed or virgin peaks. However, the realities of the extreme Greenlandic climate were against us. A harsh winter, which had 'skipped' spring, had left fjord to summit snow coverage. Subjected to the 24-hour daylight of the Arctic summer, the snow pack was in dire condition and melt water exacerbated the instability of some of the oldest rock in the world. After 11 hours trying, we were forced to abort our attempt on "Sermitsiaq"(1210m) 200m from the summit as the rock and avalanche risk proved intolerable.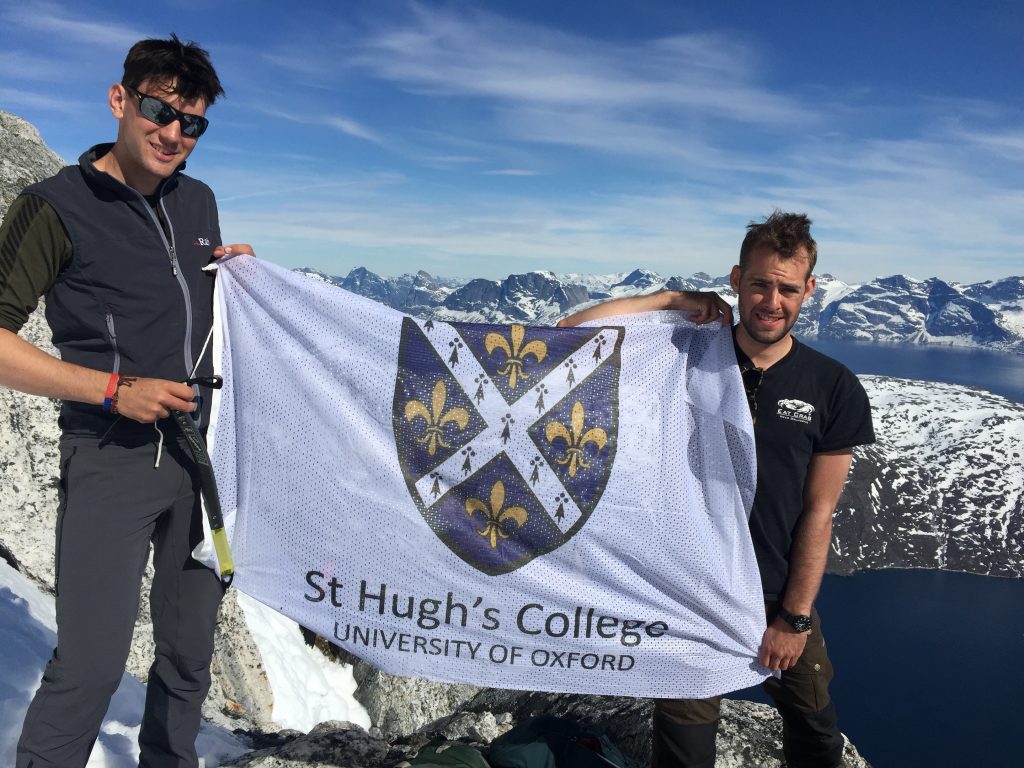 Jamie and Hunter 200m from the summit of Sermitsiaq, hopefully still the highest any Oxford college has got…
The first rule in constituting an expedition plan is never to expect to stick to it. We correspondingly altered our itinerary to focus on lower peaks (including Nuuk's iconic "Stor Malene" (772m), trekking and sailing. After 70 nautical miles and hours of trekking, we reached one of Greenland's many stunning geographical phenomena: the Nunata Sermia Ice Fjord.
Returning to Nuuk, unfortunate personal circumstances forced Hunter to abandon the original itinerary. Desperate to make use of my remaining time in this unique landscape, I searched around for opportunities I could pursue alone. A last minute, chance phone conversation later and I found myself signed onto the three-day, 120km "Nuuk-Kapissilit Annual Tour". Essentially, a running race for those hardy enough, or a hike for mere mortals like myself, the route works its way across miles of untouched tundra, over mountain passes and across glaciers. The forty or so other competitors, were mostly Inuit or Danish Greenlander and I soon acquired the affectionate nick-name "UK". Arriving at Kapissillit after 34 hours on my feet, I unfurled the college flag and asked a passerby to take a photo.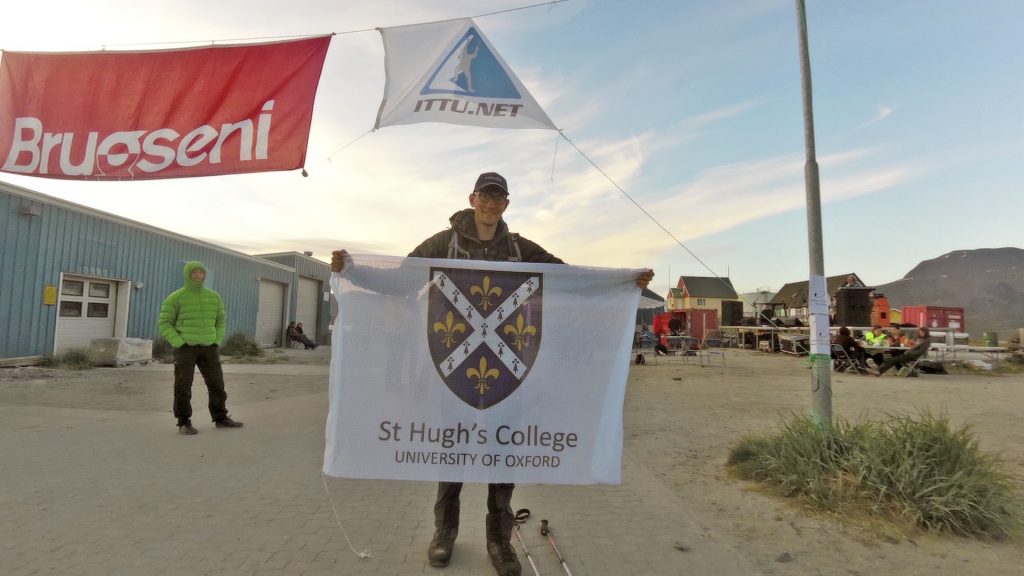 Completing the 120km "Nuuk-Kapissillit" tour
Quite by coincidence, it was the Rector of Nuuk University who was very sympathetic to the cause of institutional publicity! On return to base, a final couple of relaxing days spent fishing, whale-watching and playing on icebergs came as a very welcome relief.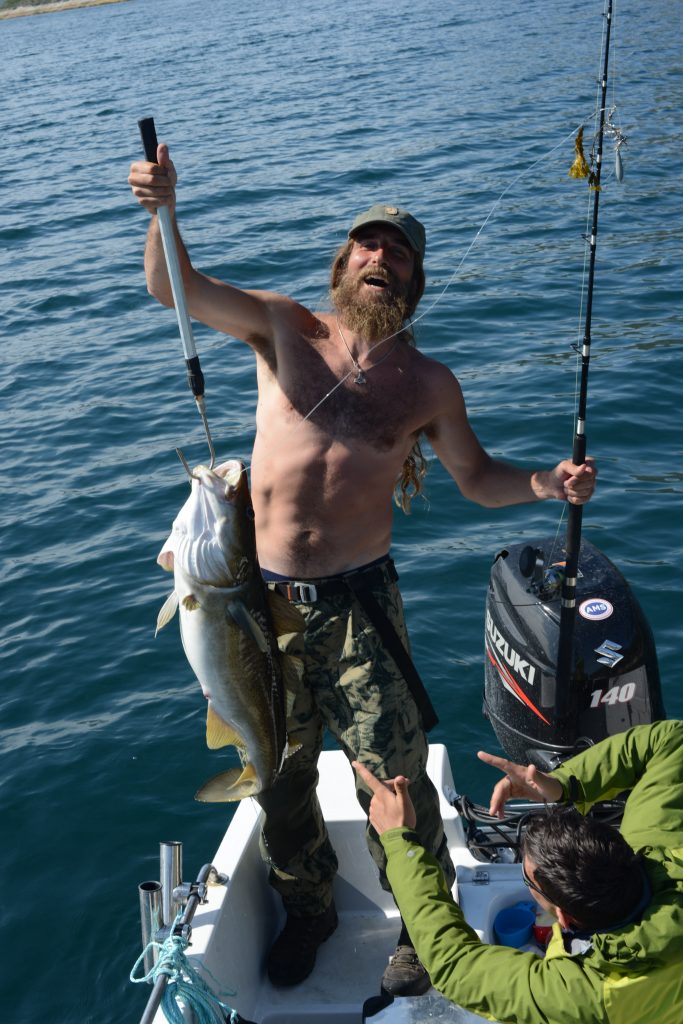 Landing a 10kg Arctic Cod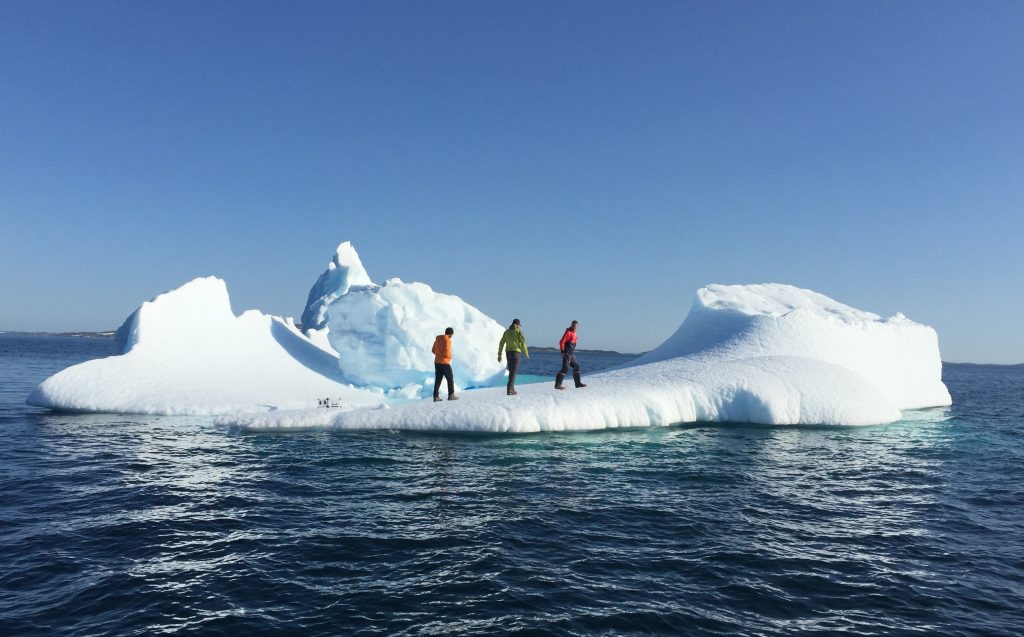 Icebergs in the Davis Strait
Special thanks to the JCR, the Gladstone Travel Fund, the Andrew Croft Polar Fund and the AC Irvine Mountaineering Fund for their generous financial support and to the development office for a college flag. I am sorry to report that it never reached new summits, but as a result, both it and I have been able to return in one piece.
---
Ilari Makela
It was a promising September morning when I landed at Mumbai International Airport.
"First time in India?" a lady asked.
"First time!"
"Are you staying for long?"
"A month, but I have to leave Mumbai soon. I am travelling north – to the Great Himalayas".
"Ah, the Himalayas! You want to find peace, don't you?" The lady laughed; "you can search for peace everywhere but you won't find it like that, for peace is in your heart".
Bewildered by this unexpected burst of popular wisdom, I mumbled a supporting answer and couldn't but smile with building excitement at the prospect of solo-travelling. There were no borders, only roads and homes and stories to come.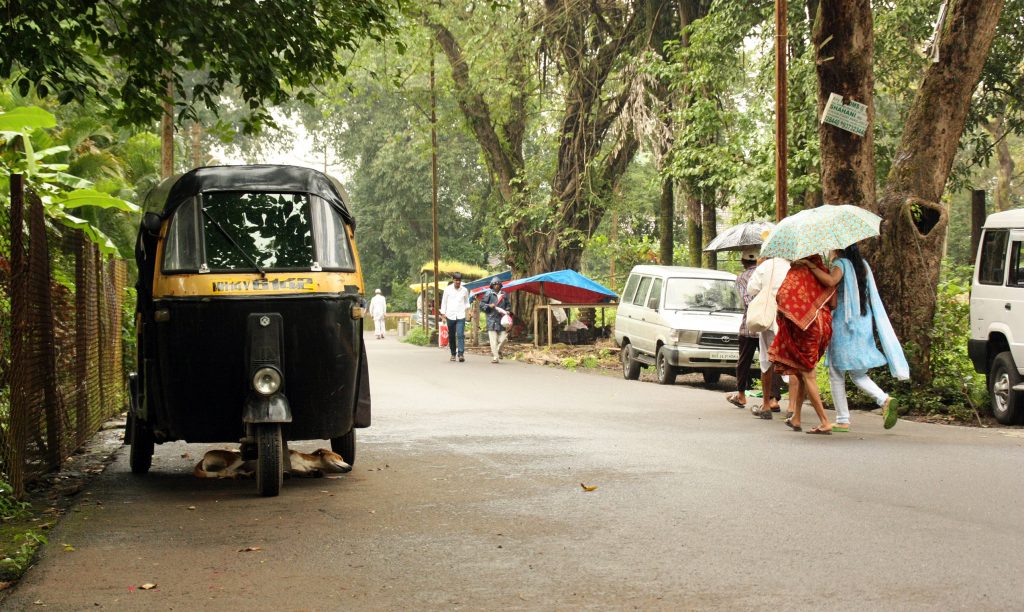 Rainy day (Mumbai, Maharastra)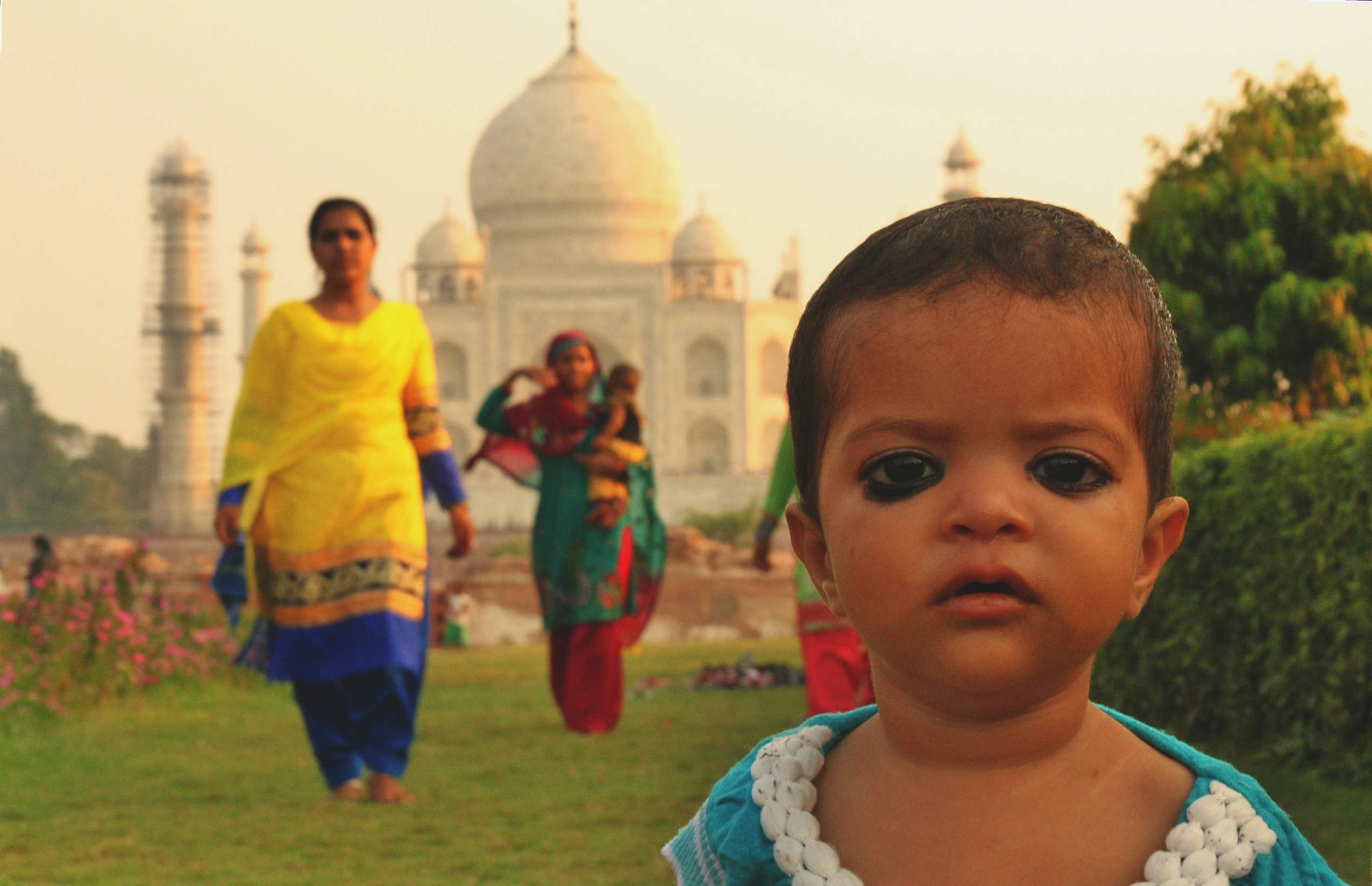 By Taj Mahal, the teardrop on the face of eternity (Agra, Uttar Pradesh)
During the following week there was much to be heard and seen, many photographs to be taken and time spent in good company. I was hosted by a Bollywood director, a marketing boss, a horse farmer and a meditation teacher. But this was merely the beginning – I had not come to see India; not particularly – I had come to visit the Buddhist communities of the Himalayas.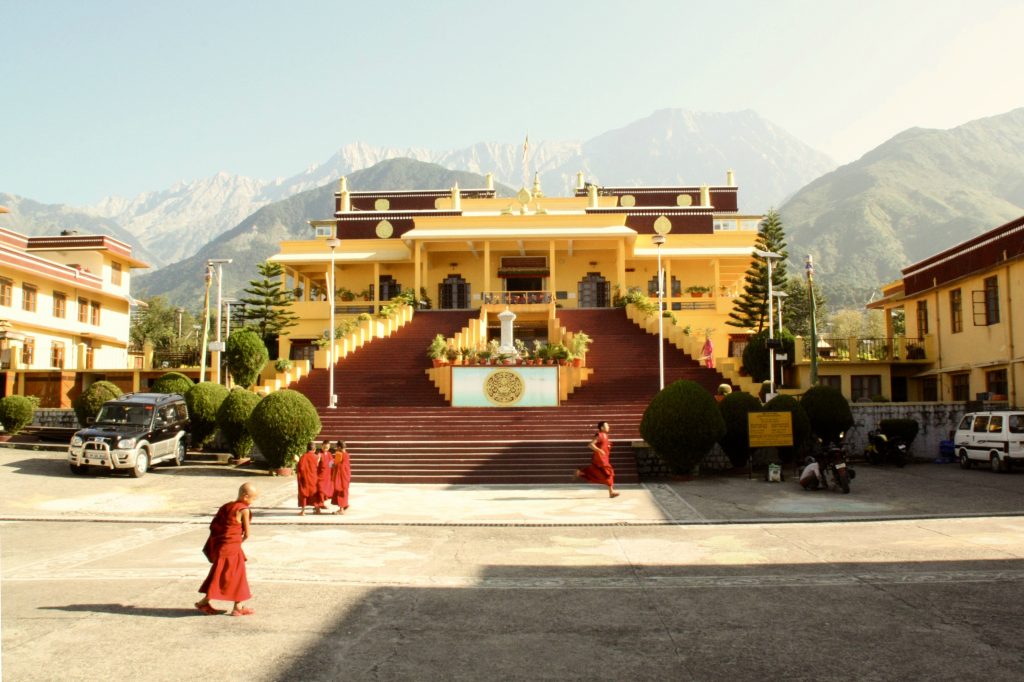 Monks playing (Dharamsala, Himachal Pradesh)
Soon I was riding a bus to the mountain town of McLeod Ganj, Himachal Pradesh (2000m) with a clear plan and an eager mind. I was to stay for a week in a Buddhist monastery, the Tsechkoling Gompa, learning about Buddhist philosophy and meditation. Later, I was to climb the infamous Rohtang Pass (4500m) leading to Spiti Valley, a largely uninhabited mountain area lying nearly 4000m above sea level. In this windy valley, the holy Ki Gompa waited for me. Something was to be found on the Roof of the World; I knew it.
Prayer flags (McLeod Ganj, Himachal Pradesh)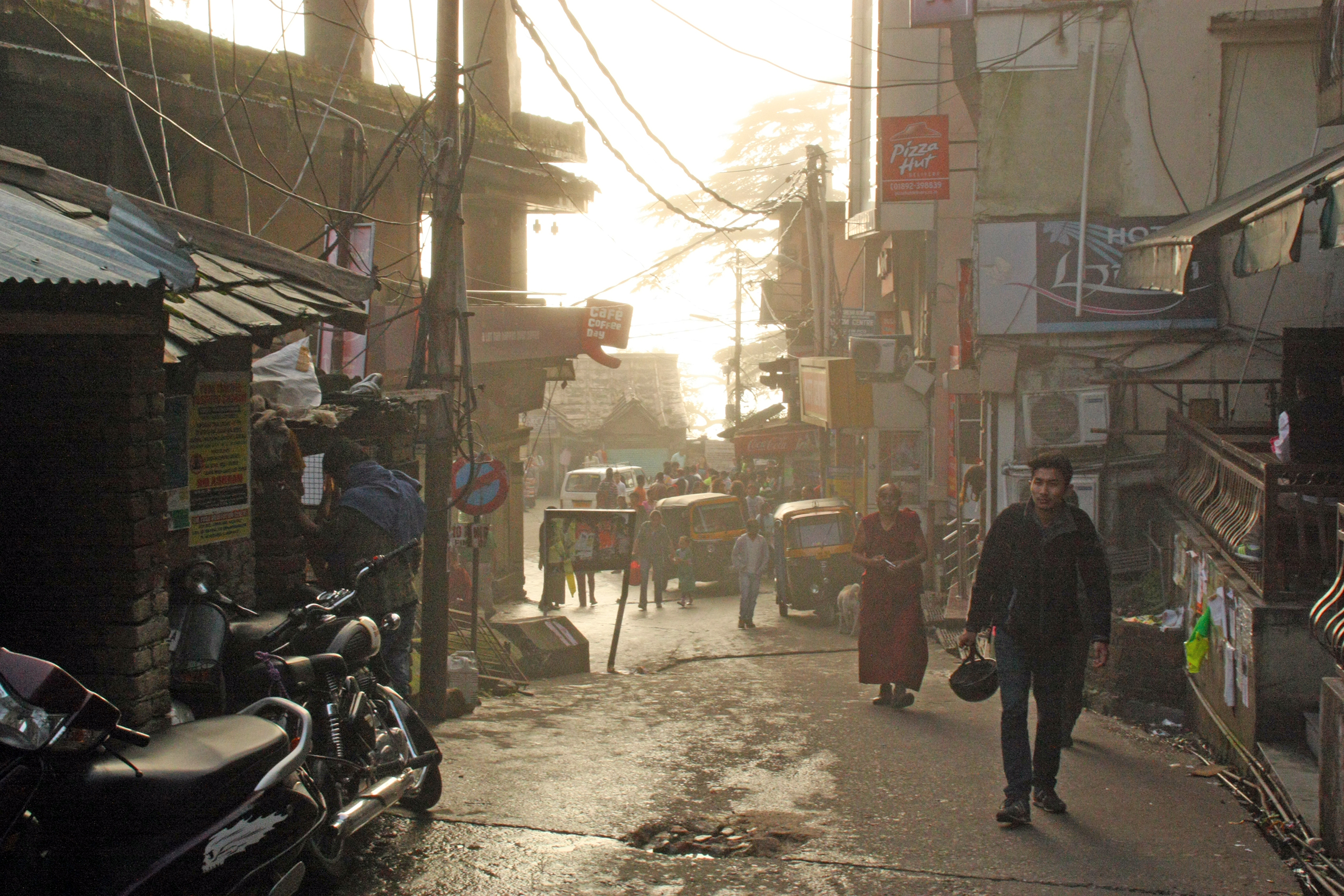 In the cloud (McLeod Ganj, Himachal Pradesh)
But no matter how ready I felt for the cold nights and long treks, there was little that could have prepared me for what followed: it was not the largest of mountain ranges but the tiniest of organisms that challenged my body. I fell terribly ill. Suffering from fever in small monastic room was not the kind of peace I had come here to find. I had dreamt of adventures but I was given a bed and a toilet. An array of unfulfilled wishes were to stay in that small town in the Himalayas, but the trip was not all misery. Surrounded by good people, I was able to meditate and I attended daily lectures. I had tea with the locals and made friends with monks.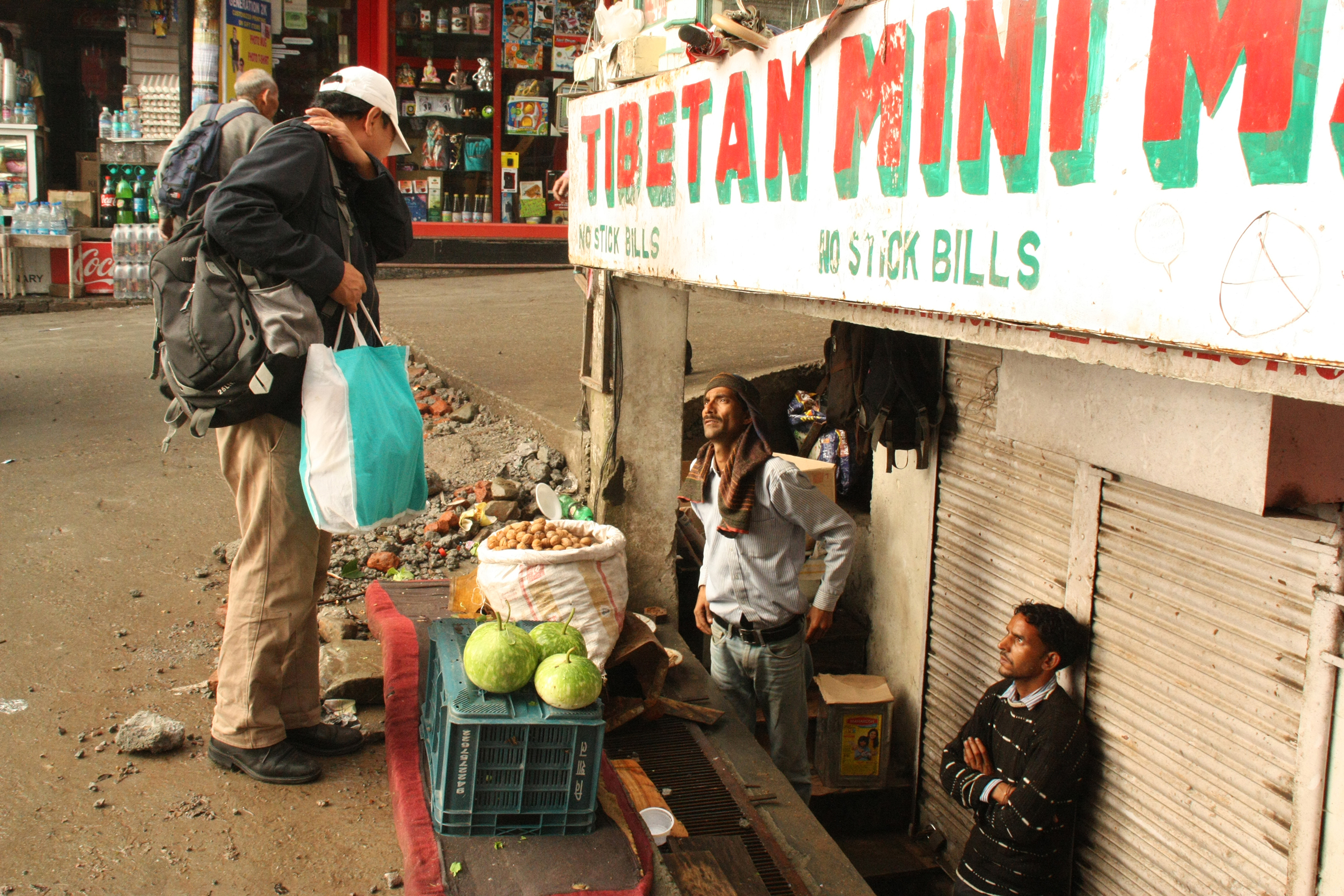 The Exiled Merchant (McLeod Ganj, Himachal Pradesh)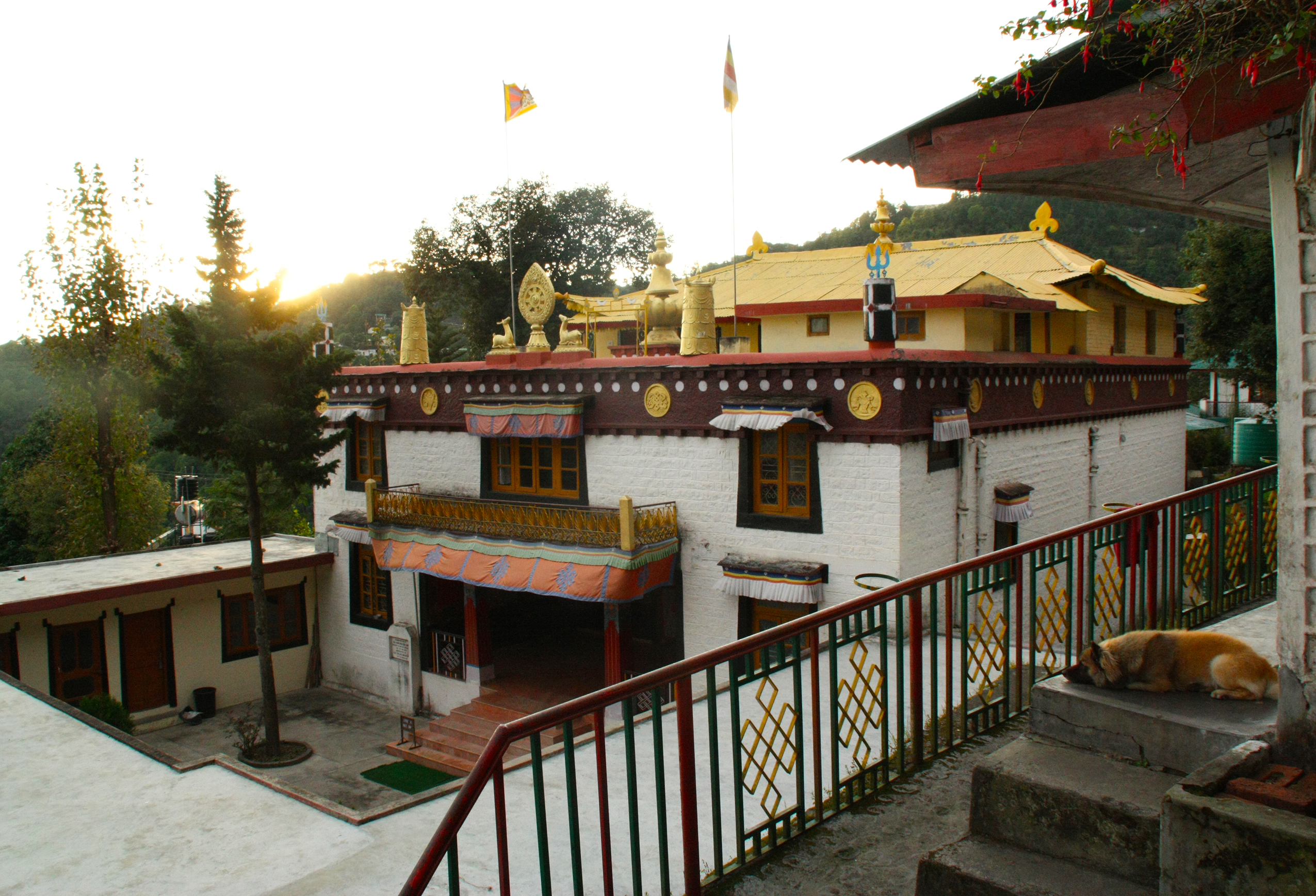 Tse Chokling Monastery (McLeod Ganj, Himachal Pradesh)
At the beginning of Michaelmas term I finally received a diagnosis of Giardia infection and medication. I recovered fast, but things felt different. Catching up with my work in Oxford, I realised that I did learn something in the Great Himalayas. I could see with a mix of gentle bitterness and deep calm that the lady in Mumbai had been right: there was new sense of peace inside me, but it was not due to the mountain air.