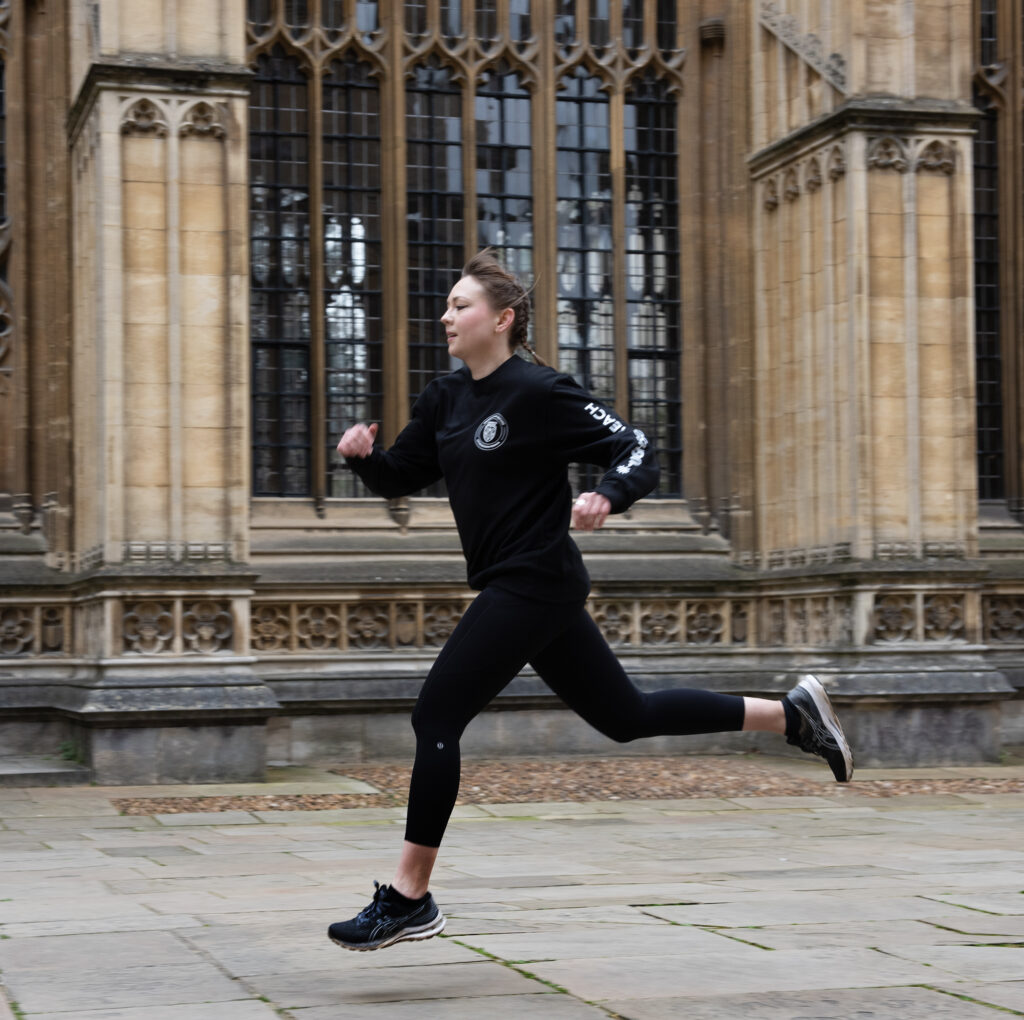 ABOUT THE PROJECT: The Kent Coast Run 2023 is a continuation of a St Hugh's College outreach project begun in Summer 2019. The St Hugh's College Outreach Manager, Lena, ran along the Kentish coast, stopping to give inspirational talks at local state schools to promote access to Higher Education.
The 2023 Coast Run reached 25 schools delivering sessions to 1,083 pupils in Years 7 through to 12, including seven subject tasters delivered by St Hugh's academics, to a total of 175 students.
The Outreach Manager was joined by Student Ambassadors and St Hugh's College academics. The on-the-ground support team consisted of our Admissions Coordinator and one of our IT Officers!
The 2023 team:
Lady Elish Angiolini, LT DBE PC KC FRSE, Principal of St Hugh's College
Oghale-Oghene Erikigho, second-year Philosophy & Psychology student, JCR Access Rep
Jessie Judges, Admissions Coordinator and Social Media Officer for the Coast Run project
Prof. Adrian Moore, Tutor in Philosophy
Molayo Ogunde, finalist studying Human Sciences
Dr Nicholas Perkins, Tutor in English
Lena Sorochina, Outreach & Partnerships Manager
Prof. Rachel Tanner, Tutor in Biology
Prof. Robert Vilain, Senior Tutor
Barbara Young, ICT Officer and on-the-ground support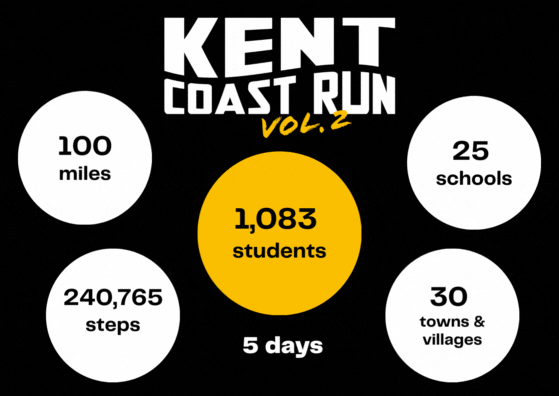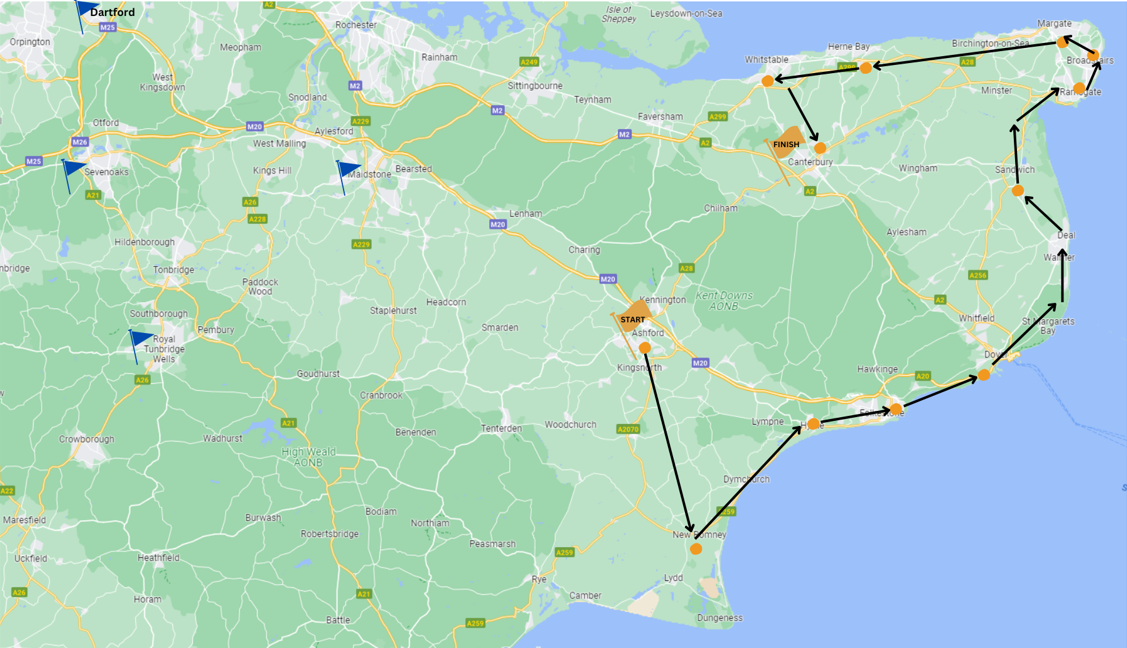 The schools we visited:
Towers School and Sixth Form Centre, Ashford
Highworth Grammar School, Ashford
Trinity School, Sevenoaks
The Marsh Academy, New Romney
Dartford Grammar School for Girls, Dartford
Dartford Grammar School, Dartford
St Simon Stock Catholic School, Maidstone
Brockhill Park Performing Arts College, Hythe
Harvey Grammar School, Folkestone
The Folkestone School for Girls, Folkestone
Dover Grammar School for Girls, Dover
Dover Grammar School for Boys, Dover
St Edmund's Catholic School, Dover
Sir Roger Manwood's School, Sandwich
Sandwich Technology School, Sandwich
Bennett Memorial Diocesan School, Tunbridge Wells
Chatham & Clarendon Grammar School, Ramsgate
The Charles Dickens School, Broadstairs
Dane Court Grammar School, Broadstairs
Herne Bay High School, Herne Bay
The Whitstable School, Whitstable
The Canterbury Academy, Canterbury
The Archbishop's School, Canterbury
Simon Langton Girls' Grammar School, Canterbury
Spires Academy, Canterbury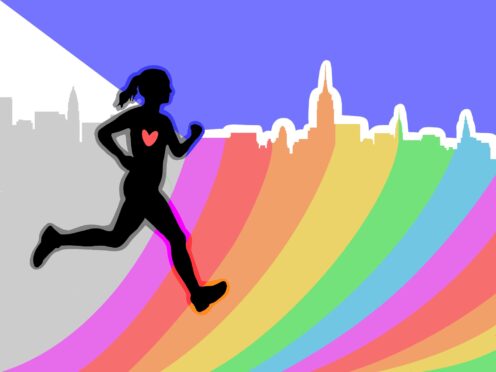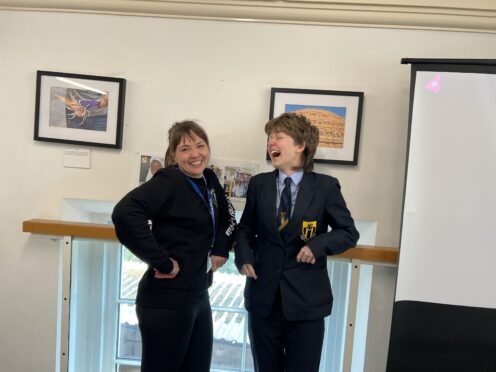 We would like to extend our special thanks to Highworth Grammar School in Ashford for hosting the Coast Run team for the launch of the project, and to Rob Judges for his photographs of the coast run team in Oxford. Another very special 'thank you', as well as a very big 'well done' goes out to Freya Horsburgh, Year 9, from Sir Roger Manwood's School in Sandwich, Kent, for her wonderful design entry for our Coast Run Logo competition! Lena visited Freya, alongside a group of Year 10-12 students, on the third day of her Coast Run, running from Dover to Sandwich.
2023 Coast Run – useful links:
Oxford University Kent Coast Run – Herne Bay High School
St Hugh's College Kent Coast Run – News – Highworth Grammar School
More information about the 2019 Coast Run
Article about the 2019 Coast Run
The St Hugh's Coast Run has begun! – St Hugh's College (ox.ac.uk)
The St Hugh's Coast Run tally! – St Hugh's College (ox.ac.uk)
For any enquires, email Lena at outreach@st-hughs.ox.ac.uk.
Follow us on social media, for outreach updates and activities! #sthughsoutreach