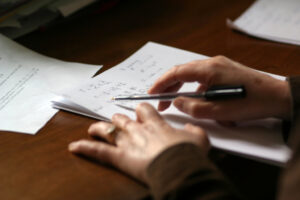 'Collections' are compulsory College-based examinations, which take place just before the start of every term. Most undergraduates will sit these to consolidate their work from previous terms, test vacation preparation work, practise their exam technique, and help tutors to monitor their progress. These assessments do not affect your official degree results and marks received are not recorded by the University. Collections are generally held in person at 9.30am and 2.30pm on Friday and Saturday of 0th Week, and your undergraduate academic gown must be worn during the examination.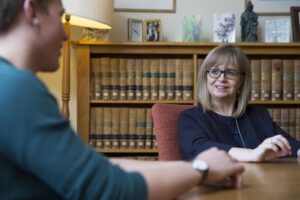 There are also 'Principal's Collections' – these are formal meetings held annually between each individual undergraduate and the Principal, Lady Elish, sometimes with undergraduate tutors in attendance, to discuss and monitor your academic progress. Academic gowns are to be worn for all formal meetings with the Principal.
Time is allocated each Hilary Term for graduate students who wish to meet with the Principal to discuss their academic progress. These are by request only: if you would like to arrange a Collection, do get in touch with the Principal's Executive Assistant, Amanda Moss. Any graduate student may also contact the Senior Tutor at any time to discuss academic-related questions or concerns.