Burns Night was celebrated with the now traditional grandeur St Hugh's devotes to the evening.
The Dining Hall was bedecked with the Saltire and tweed bunting as the SCR was led into Hall behind the piper, and the evening began with a welcome and grace led by the Principal, the Rt Hon Dame Elish Angiolini DBE QC FRSE.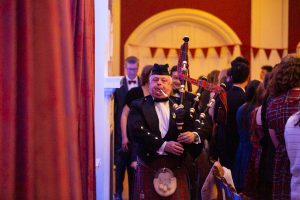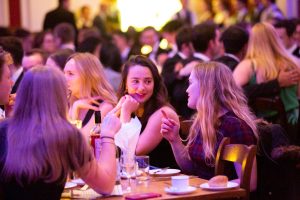 Following the address to the haggis the dinner was served, followed by thanks and the immortal memory speech from the Principal.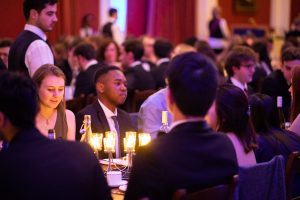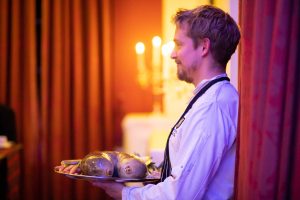 A musical interlude was provided by St Hugh's Choir, and soloist Adina Henson.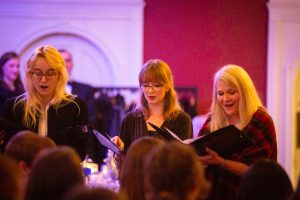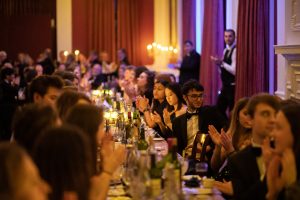 Lyle Bushe gave a poetry reading, after which came the toast to the lassies from Dr Martin O'Neill, and a salvo in reply from Sophie Harkins.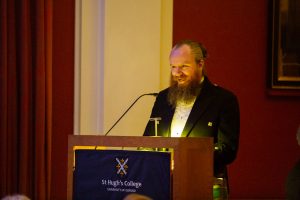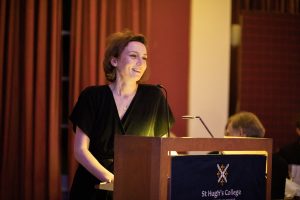 Auld Lang Syne was sung and the evening went on into a much enjoyed Ceilidh.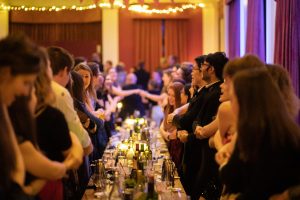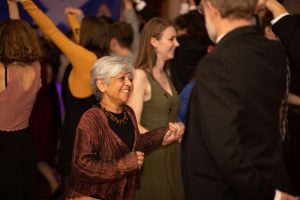 Credit for the fantastic photos of the evening to Kinga Lubowiecka/Bright Lens