This stunning building is housed in the grounds of St Hugh's College and features state-of-the- art conference and events facilities, including flexible space for lectures, breakout sessions, meetings, training, events, dinners, celebrations, accommodation, and more.
Lecture Theatre
Two 50 seat theatres open up to make one large space with the latest in audio visual technology, air-conditioning and smart boards.
Seminar Rooms and Wordsworth Tea Room
There are four Seminar Rooms available, two large and two slightly smaller, all fitted with air-conditioning.
There is also the Wordsworth Tea Room, which is a great dining and entertainment space, but can also work as a main meeting room for larger numbers.
Dickson Poon Building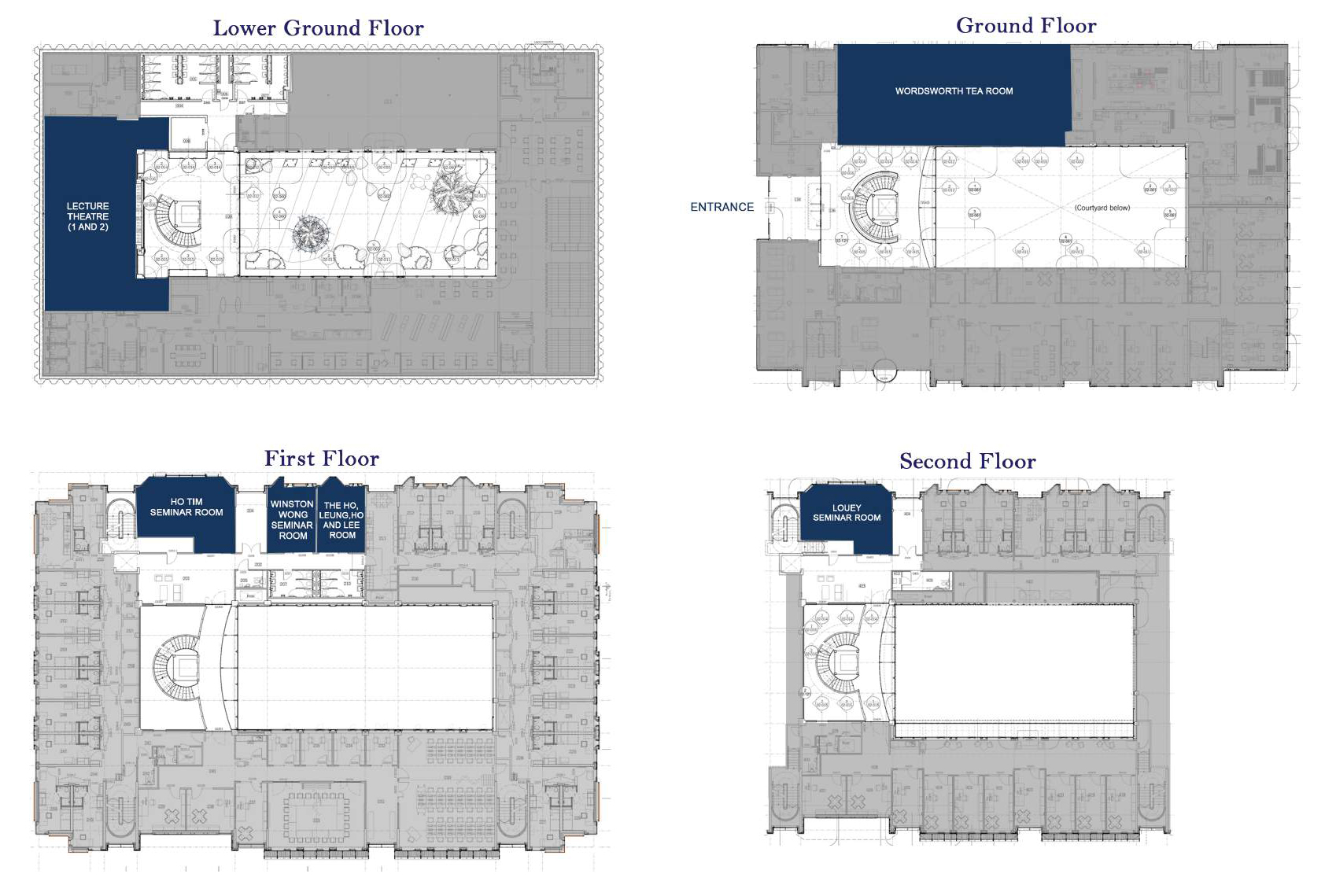 | | Theatre | Classroom | Boardroom | U Shape | Rounds | Cabaret | Banquet | Reception |
| --- | --- | --- | --- | --- | --- | --- | --- | --- |
| Lecture Theatre 1 | 50 | - | - | - | - | - | - | - |
| Lecture Theatre 2 | 50 | - | - | - | - | - | - | - |
| Theatre 1 and 2 combined | 100 | - | - | - | - | - | - | - |
| Louey Seminar Room | 40 | 25 | 25 | 20 | - | - | - | - |
| Ho Tim Seminar Room | 40 | 25 | 25 | 20 | - | - | - | - |
| Winston C S Wong Seminar Room | 20 | 10 | 10 | 8 | - | - | - | - |
| The Ho, Leung, Ho and Lee Room | 20 | 10 | 10 | 8 | - | - | - | - |
| Wordsworth Tearoom | - | - | - | - | 100 | 80 | 120 | 200 |
| Roof Terrace | - | - | - | - | - | - | - | 60 |